You are able to view at any time the number of views, clicks and the number of candidates who have applied for a private offer from your back office.
Consulting applications to a job
In the Jobs module of your Back Office, you can view applicants to your private jobs. You can see the number of applications to a job at a glance through the "Applicants" button on the right. By clicking on the "Applicants" button, you can find the details of all applications (which are in simultaneously sent to the email address provided for applications).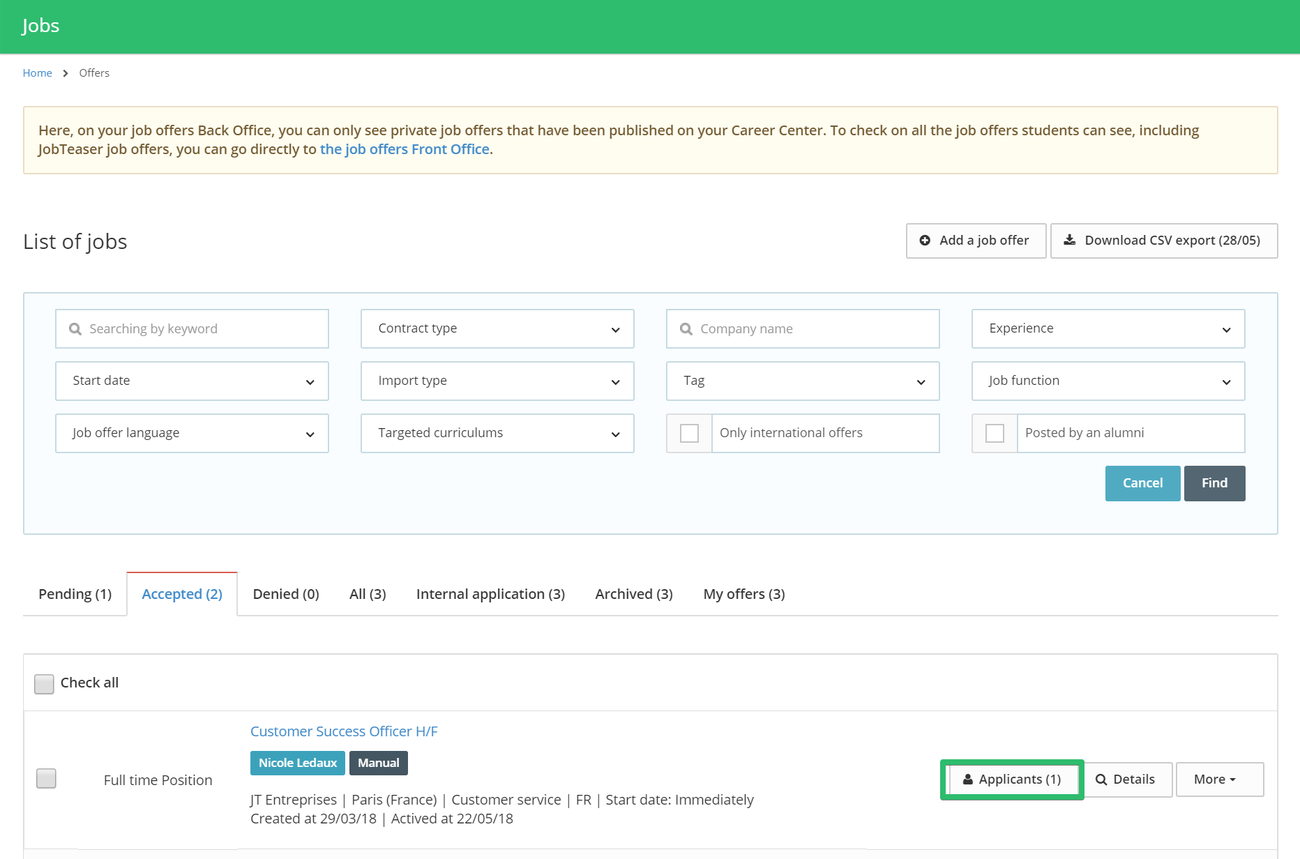 You can see all profiles of the students who applied to this job and can take the following actions:
(1) Collect information about the students who applied: the Excel export (left) summarises the profiles of the job candidates (including their course programme and a link to their resume). The list of emails (in the middle) gives you all email addresses of the candidates. The CV export (right) consolidates all CVs used by the candidates for this job.
(2) Make a pre-selection for the company: if you want, you can make a pre-selection of student profiles for the company. In order to do this, you can indicate whether a candidate is fit for the job or not. Note that these buttons have no impact; an untreated or rejected application will always be visible to the recruiter if they entered their email address to receive applications.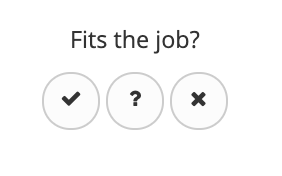 This feature can be especially useful to filter applications before sending them to recruiters when you are the intermediary between the company and candidates for certain jobs. In order to do this, you only need to indicate your email address to apply. You can then efficiently manage applications:
by receiving them directly in your mailbox
via the "Internal application" tab
PLEASE NOTE: this does not allow you to filter candidates upstream. Recruiters have access to candidates anyway.
Consulting the number of views and clicks on a job
In the Jobs module of your Back Office, you can consult the number of views on private jobs.
To do this, please click on "Details" on the right of the job.
You will see the following information: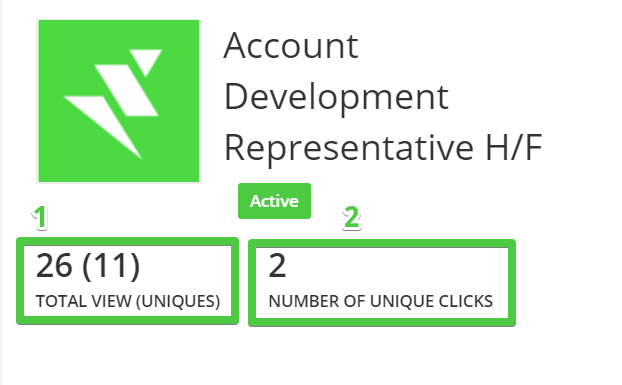 (1) The number of (unique) views of the job: the number on the left is the number of views, which is the total number of views of the job, regardless of the user. The number on the right is the number of unique views, which is the number of views by different users (if the same user consults the same job multiple times, it will register it as a single view).
(2) The number of unique clicks: this number corresponds to the number of clicks on the "Apply" button by different users (without necessarily applying).