You can now organise online events in the Career Center!
Please note: For the time being, there is no video conferencing tool integrated into JobTeaser and all integrated links will have to be managed on your side!
However, the administrator and student path to managing online events has been streamlined.
As an administrator, how do I organise an online event?
An online event in the platform is organised in the same way as a normal event.
In step 1, start by specifying the location of the registration as "Online".

In the "Configure the registration" section, you can now add a videoconference URL.
Attention: Make sure you always put a link beginning with "https://"!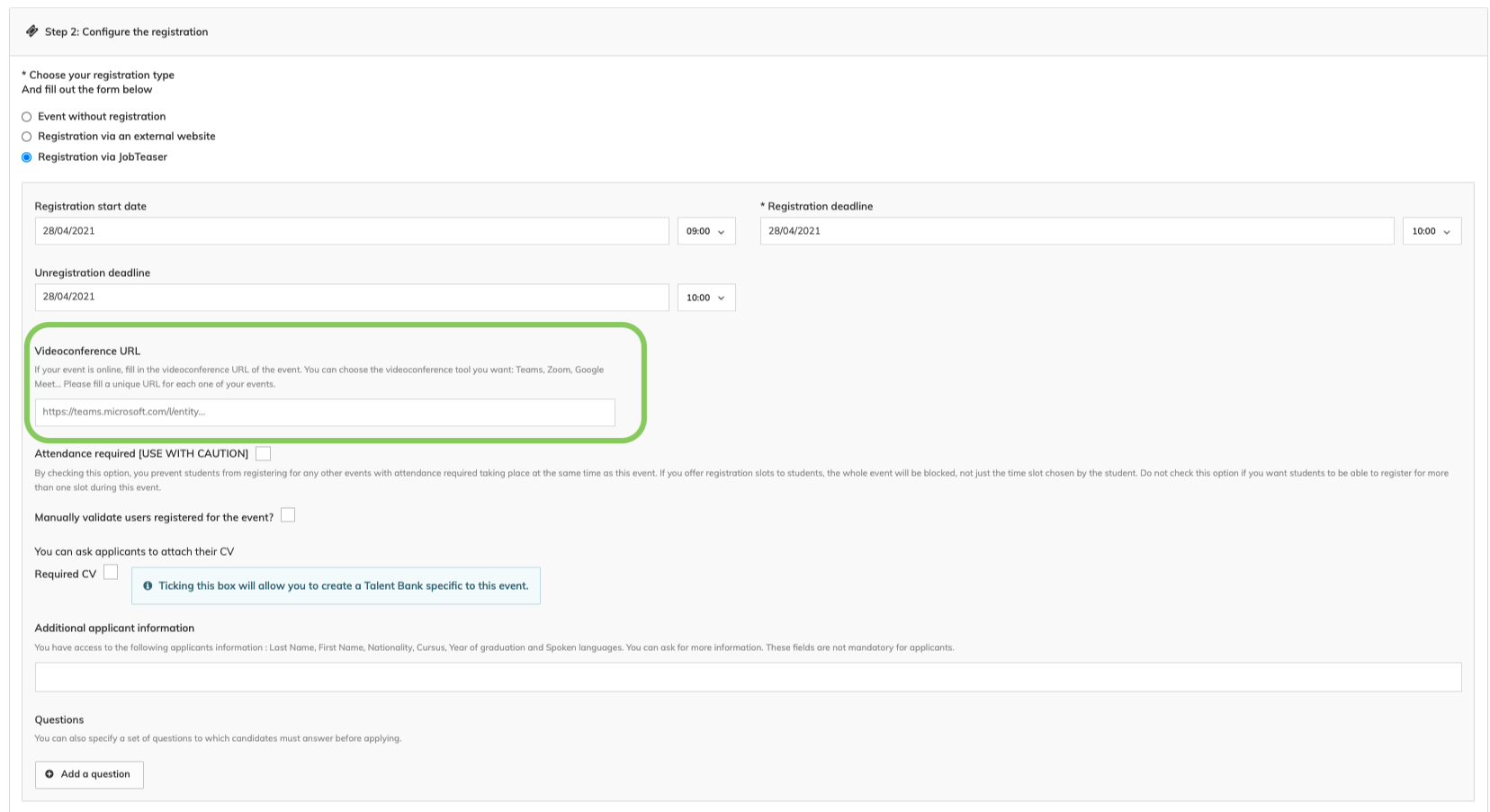 In the case of an event with slots, you can also add a link for each slot in the box provided:

Once an event has been created, there are several ways in which you can access virtual events as a Career Center administrator:
From the Events module home page:

From the slot management page (for an event with slots):

From the event administration page in the Back Office:
While previewing the event directly the in Front Office:

How does it work for students?
On the student side, the experience is streamlined.
Students register for the event in the same way as for a regular event, whether it is a slotted or non-slotted event.
The word "online" is specified to make clear the virtual nature of the event.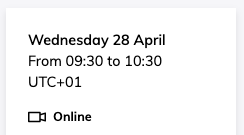 Once registered, here is what happens in the Front Office for the student:
Before the event starts: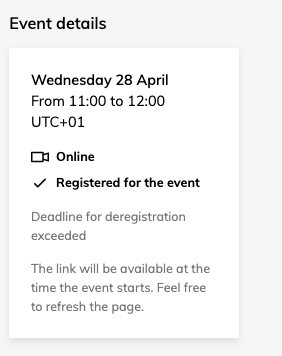 At the start of the event:
Without Slots:

With slots:

When event has started but the slot has not started:

When the slot has started:
By clicking on "Join the event" or "Join", students will then be taken directly to the videoconference URLs.

Alternatively, students can be redirected to the event page directly from the confirmation and reminder emails. They can then be easily redirected to the online event as seen above.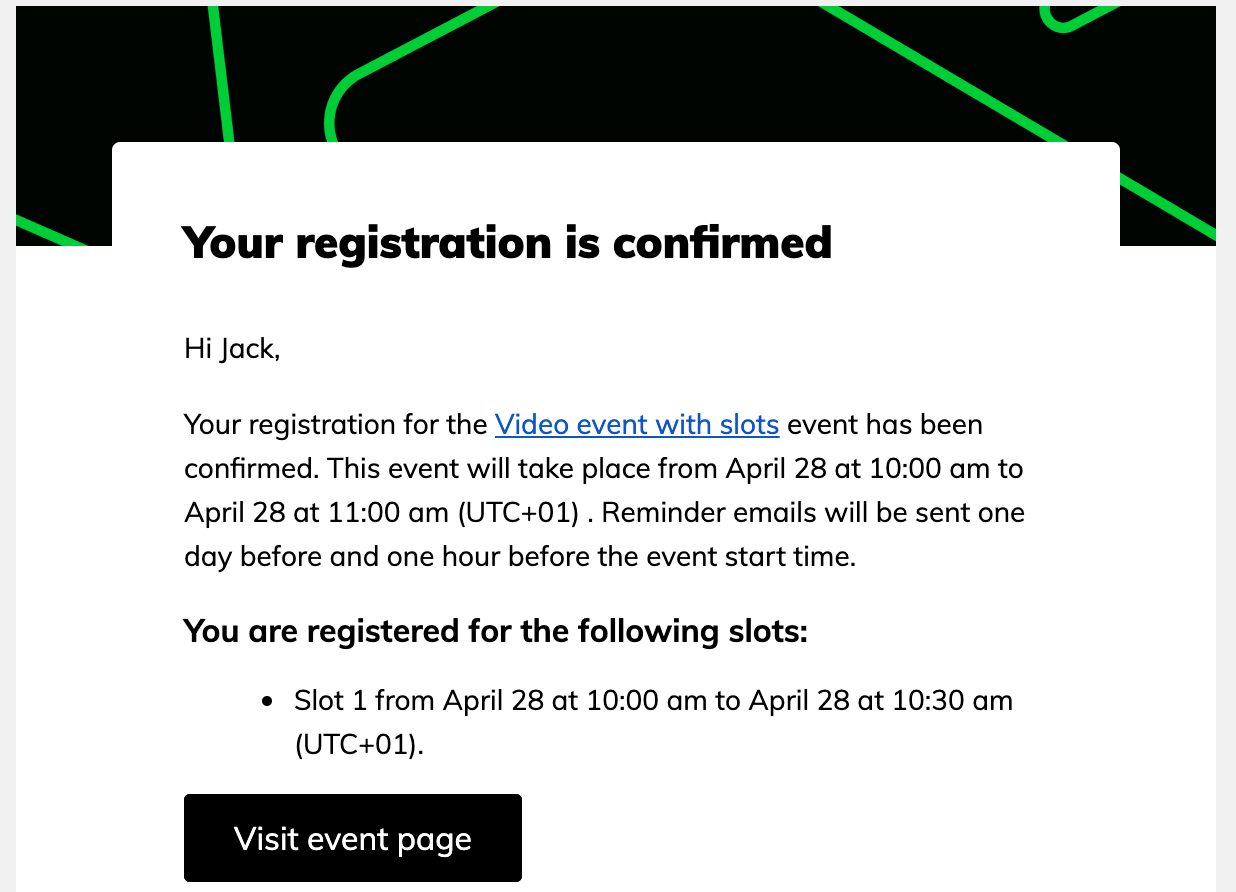 IMPORTANT: If you wish to organise a virtual careers fair using this feature, please see our dedicated article:
How do I create an online careers fair or recruitment session?