In the Appointments module, it is possible to synchronize your personal calendar with the one in the module.
2 methods are possible:
To set up the global synchronization between the module's calendar and yours, go to the Appointment module and click on the settings button.
You will then have the possibility to click on "Synchronize my calendar".

This will open a window explaining how to synchronize your calendars.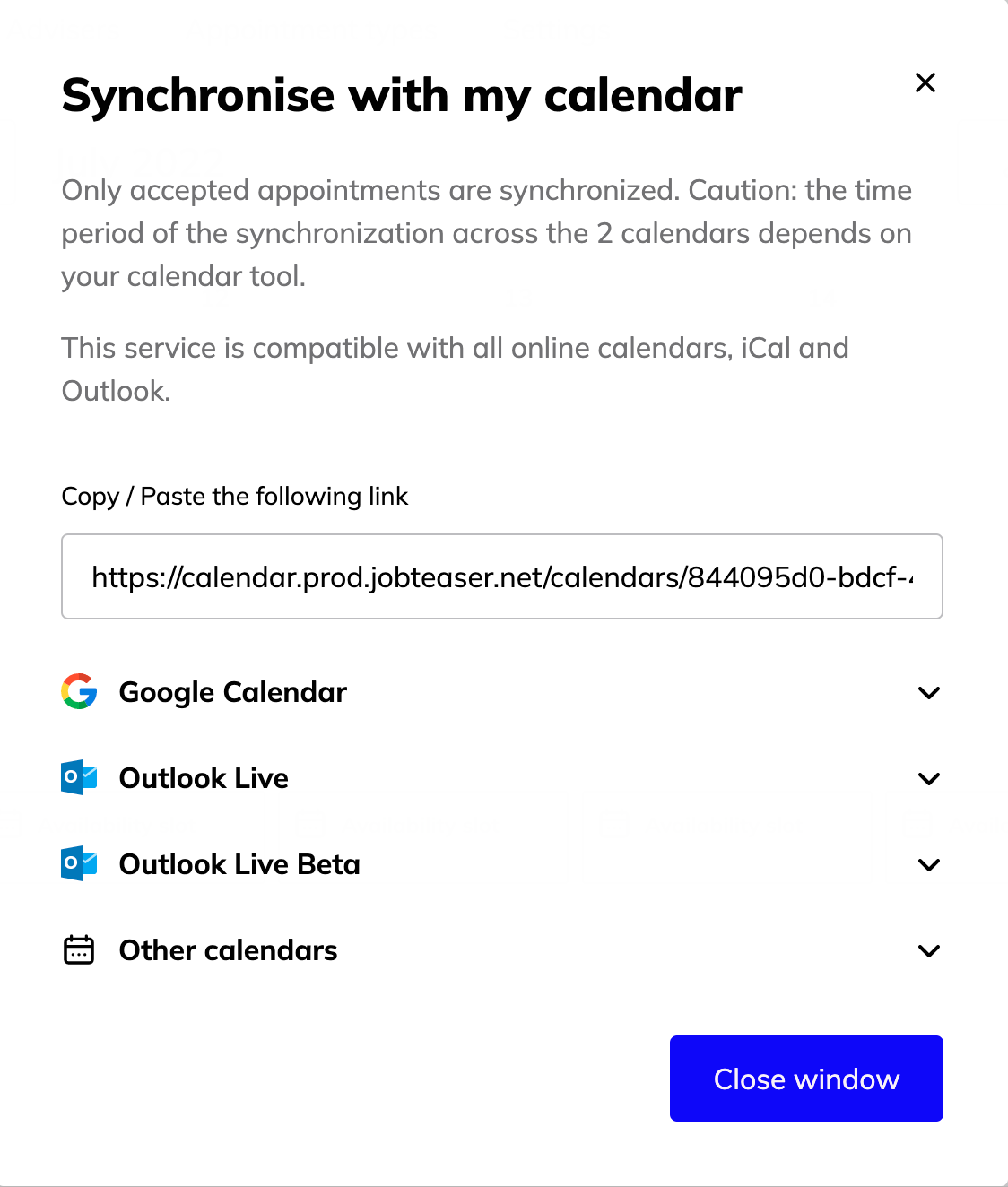 Global synchronization is instantaneous the first time and then updates approximately every 24 hours.
When an appointment is made or confirmed, an email is sent to the counsellor and the student. In the content of this email, you can click on the icon corresponding to the tool you are using to add this appointment to your calendar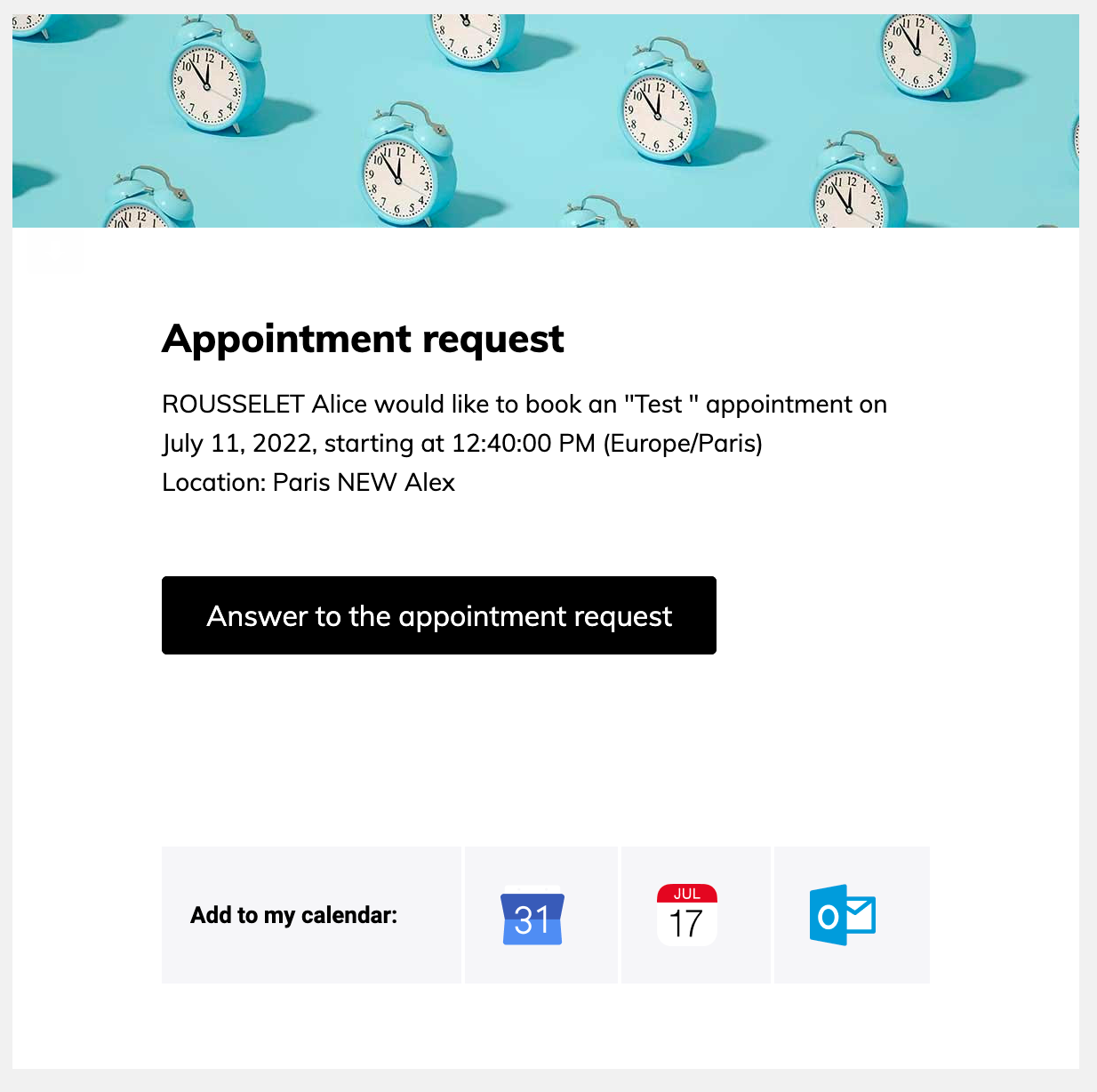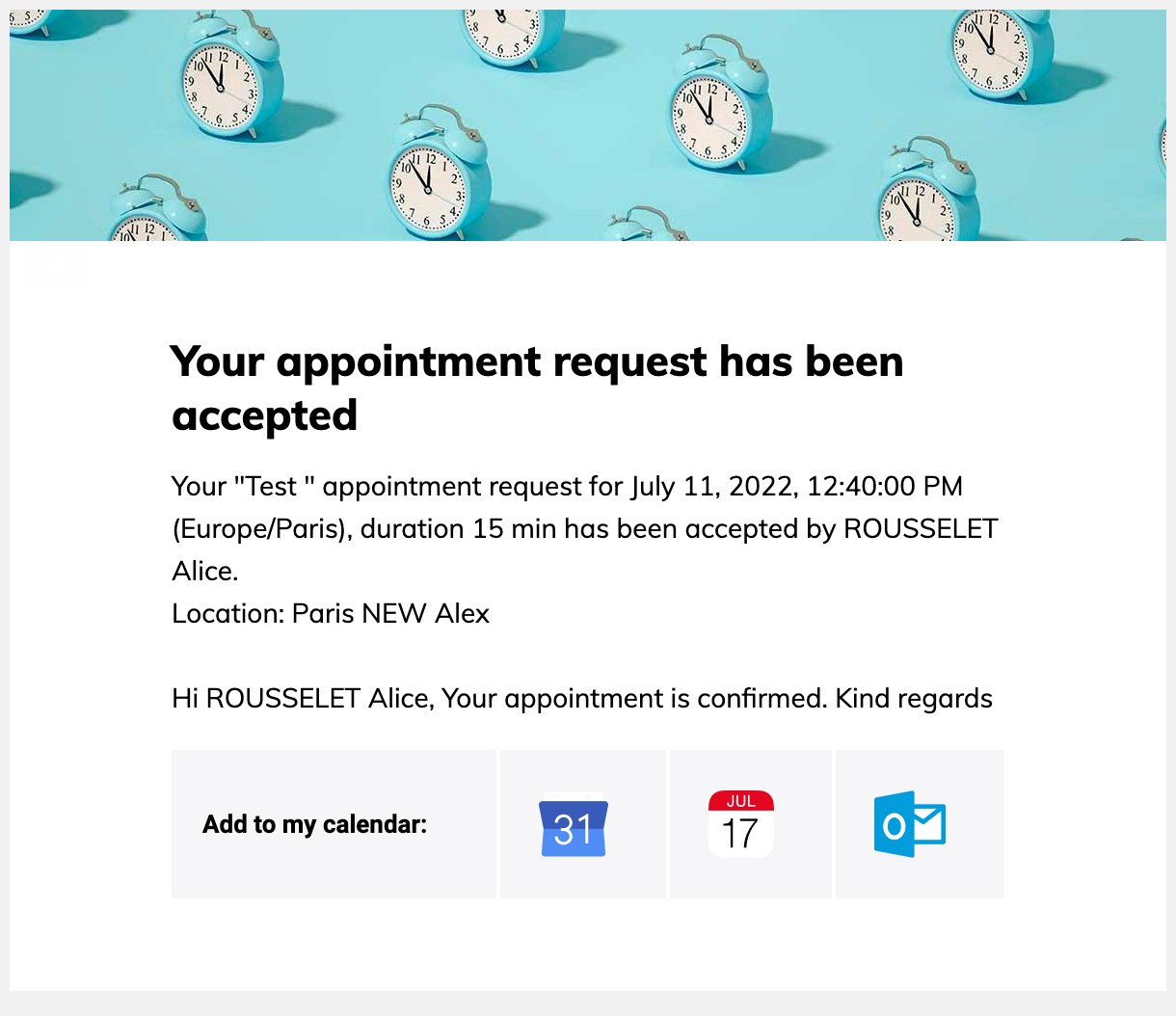 Synchronization by e-mail does not take into account appointment changes.