You cannot edit the company profiles created by JobTeaser's partners.
However, you can complete these profiles by adding a custom message that will only be visible to your users. You may highlight a specific contact, give additional information, give the contact information of your alumni working at this company, etc.
To add a custom message, click on "Edit" on the right of the Company name. You can then write the text you want and click on "Update this company" to save your message.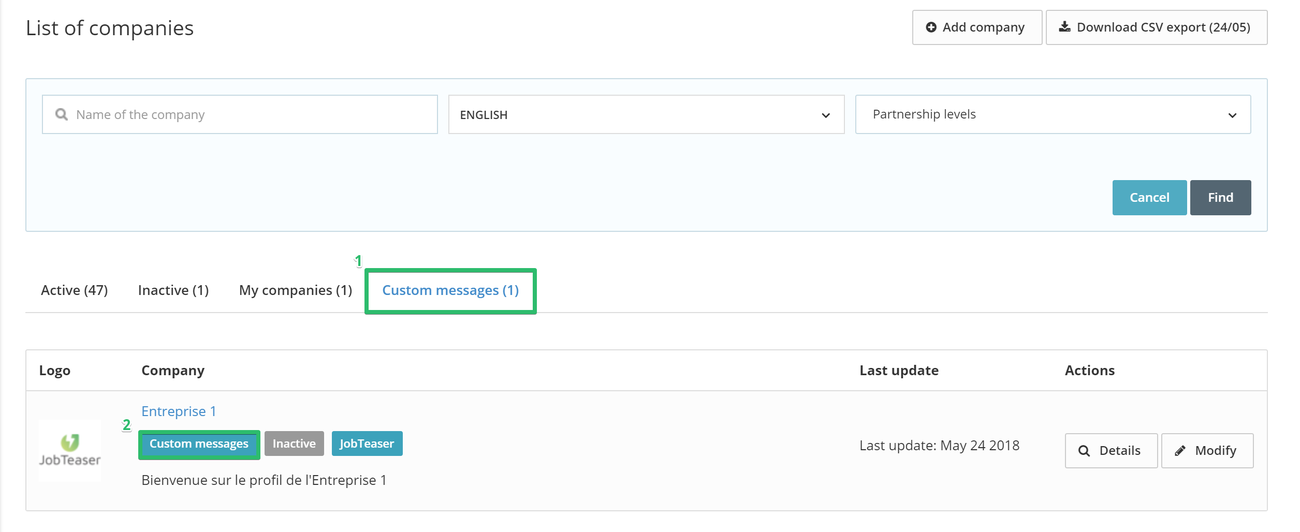 (1) Custom Messages: here you can find the list of all company profiles that already have a custom message
(2) Custom messages tag: a "Custom message" tag is affixed below the company page name, allowing you to quickly identify which companies have a custom message