Once a company profile is created on the Career Center, you can give an administrator access to this profile so that they can add and update content. There is no limited number of administrators for a company profile. Please note that a recruiter who already owns a recruiter account (allowing them to post private jobs on your Career Center without an associated company profile) cannot administrate a company profile.
To manage the administrator's access of a private company page, you can click on "Details".
Then, click on "Administrators".
You can visualize the list of existing admin accounts here. Then, you can click on "Add account" to create a new admin access.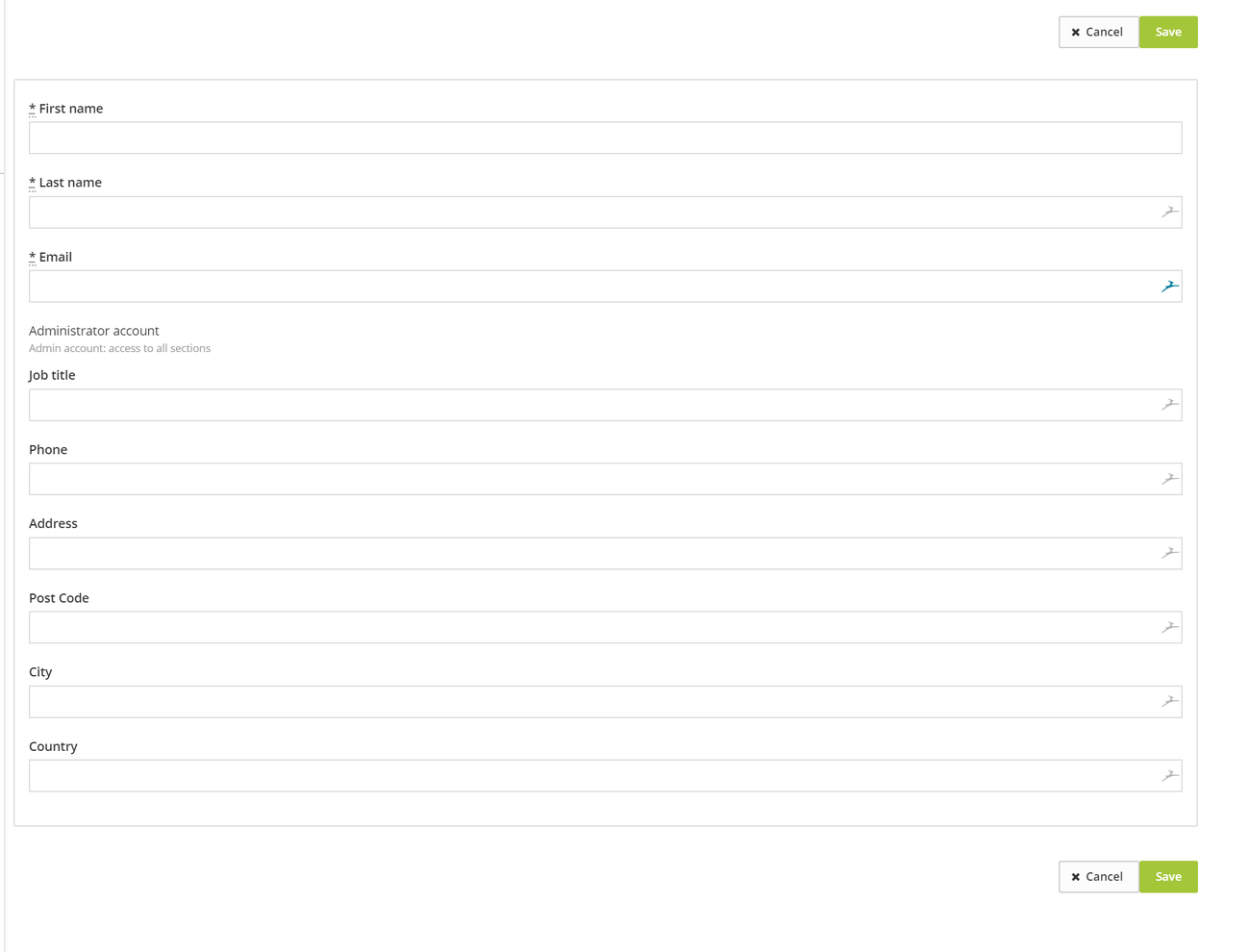 You only need to fill in the different fields (those marked with a * are mandatory) and to click on "Save".
Your contact will receive an email in their mailbox, inviting them to configure their password. Then, they will be able to access their company profile and administrate their profile via the URL link included in the email.

You can also update the contact information of an already existing administrator. Click on "Modify" on the right of a recruiter's name to modify their information, which can be very useful in case of contact changes. You can also click on "Send login details" to invite your contact to modify their password.