The entry "Last updated" refers only to when the entry in the system's database is updated for whatever reason. It does not refer to when any modification is actualized in the Companies' configuration Back Office by an Admin or a Company Admin.
As a Career Center institution, you can view all of JobTeaser's partners company profiles which are updated directly by recruiters.
You can add to this list by adding new company profiles that will be available only on your Career Center. There are two ways you can create a new company profile:
Creation of a company profile by the company itself via a form
Creation of a company profile by your institution via the Companies module
The company profile allows a company to create its own company space and to post private jobs on your Career Center.
Creation of a company profile by a company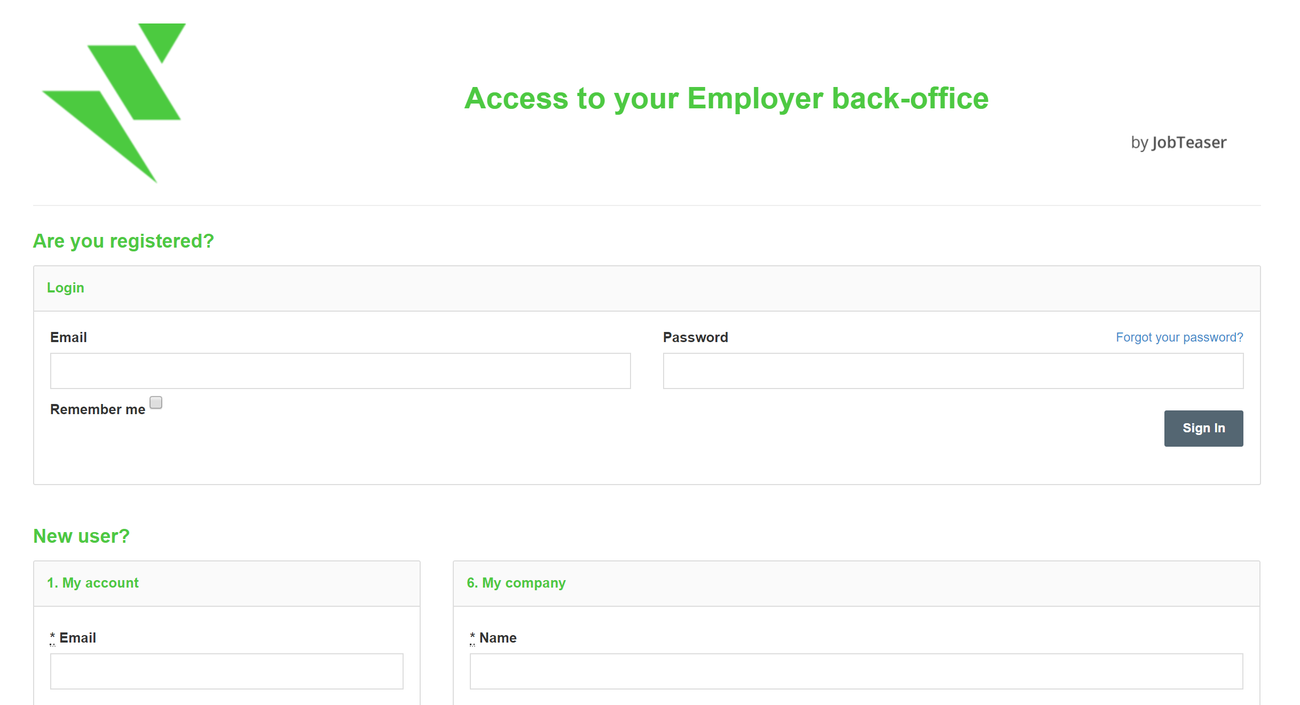 You can send a company profile form to your partner companies to allow them to create their profile. The URL link is in the following format:
https://yourdomain.jobteaser.com/en/company_account/sign_in
We advise you not to post this form on your website but to only send it to the companies of your choice, who do not yet own a company profile on the Career Center.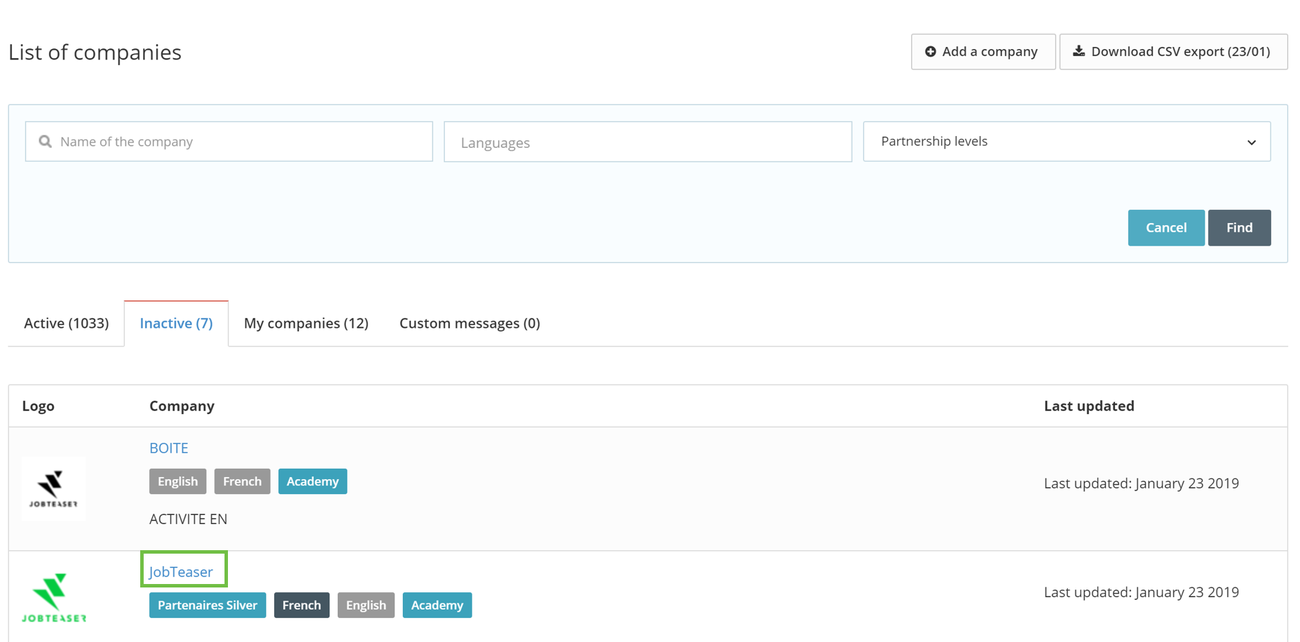 Once the company profile is created, it appears in the "Inactive" tab and is waiting for validation. To activate it, click on the name of the company then activate the page in the desired language by clicking on "Manage activation".
On your dashboard, when a language is activated it is displayed in dark blue, when it is disabled it is displayed in grey. On the screenshot above, the company profile JobTeaser is active in French but not in English.
Creation of a company profile by your institution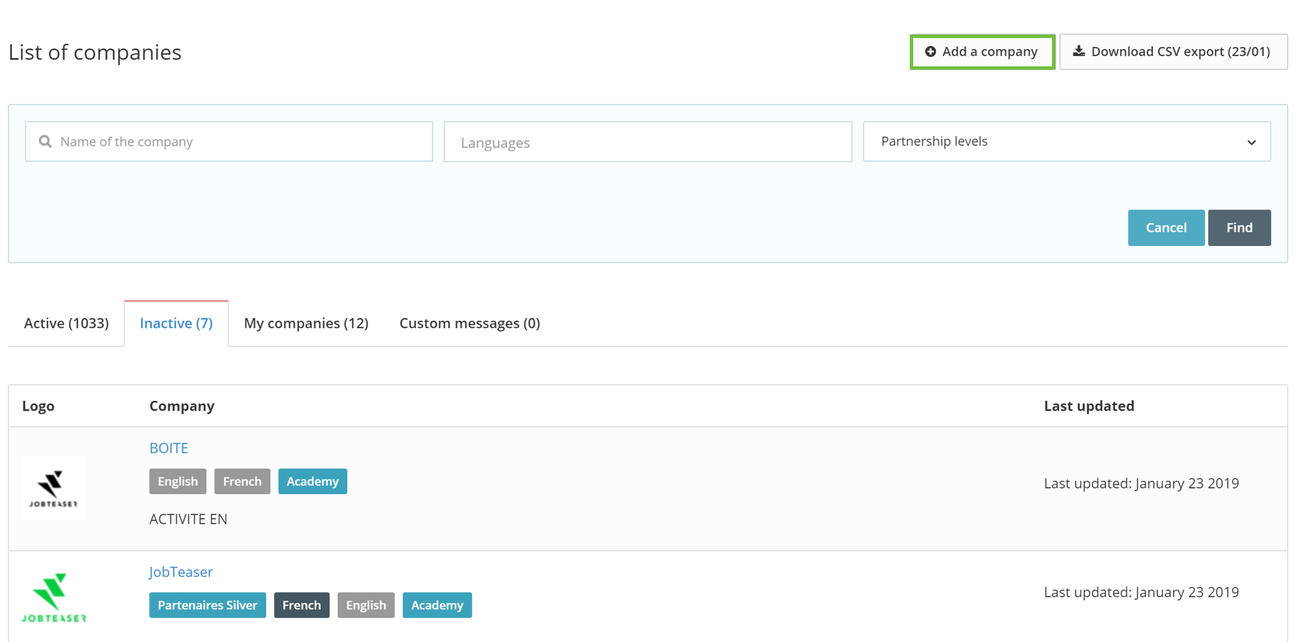 Via the Companies module of the Career Center, you can create a private company profile (only when the company does not have a company profile on the platform yet) by clicking on "Add company".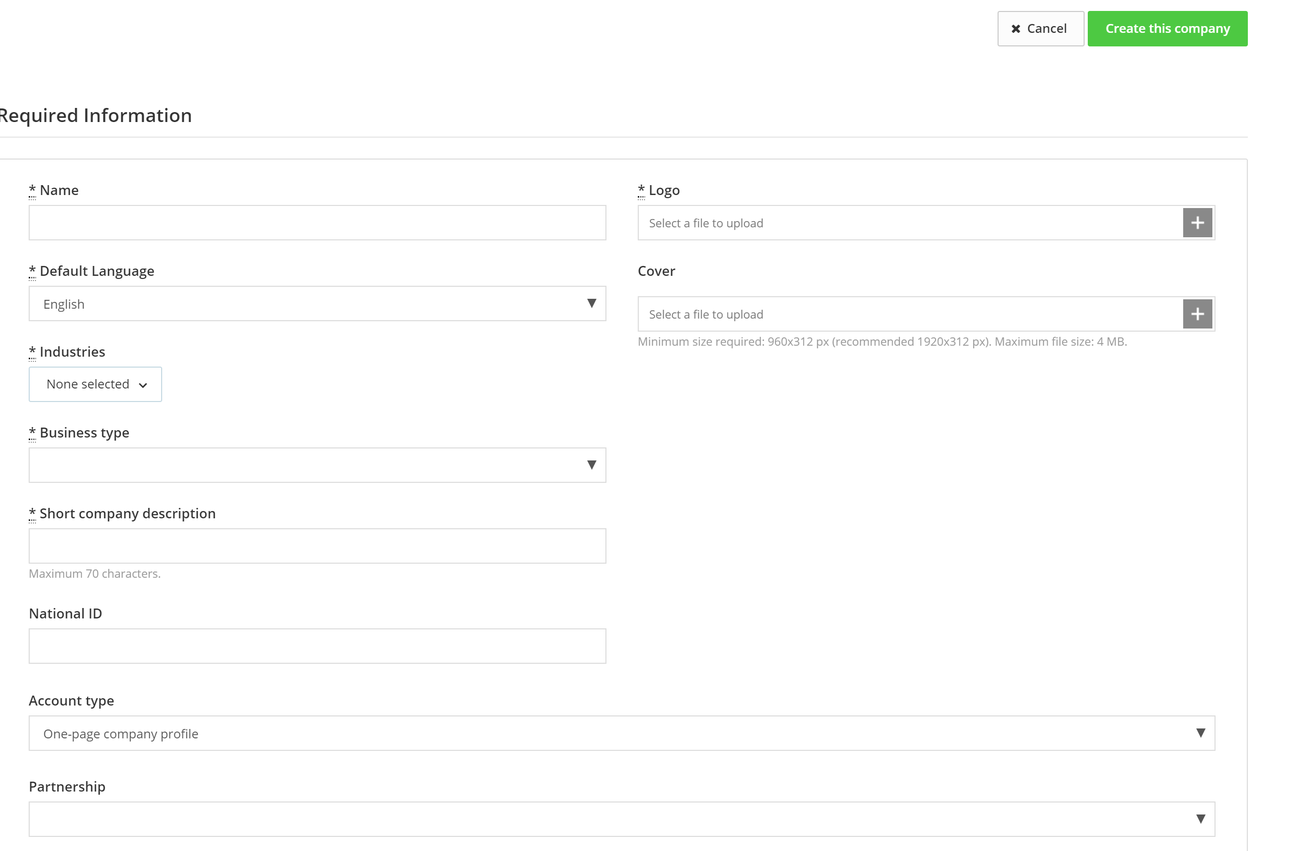 You can complete all the different fields, select the default language and select the type of account in the field "Account type". A full company profile can include more than one page of content by integrating articles, news, etc. You can also create a company page without a profile when you create a private event organized by this company but do not wish specifically to create a company profile.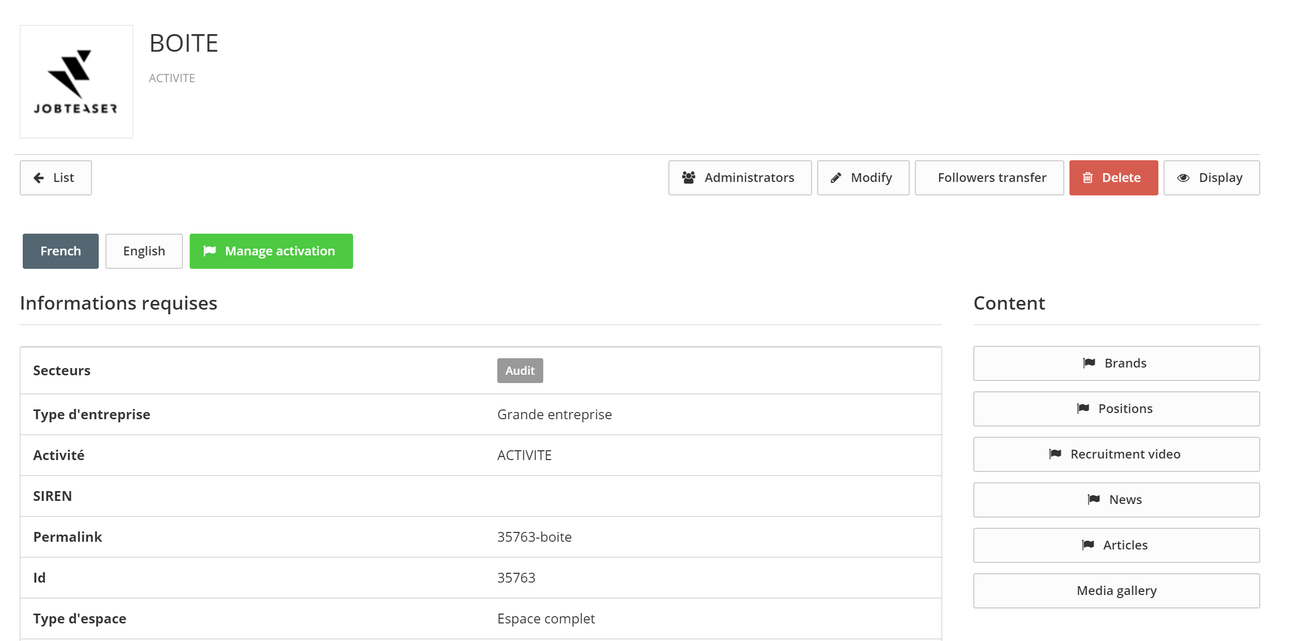 In this part, you can easily find all the content included in your full company profile (a one page company profile will only include the "Media gallery" part).
Once the company page is created, you will only need to activate it in the desired languages to make it visible to students by clicking on "Manage activation".
Find here a detailed presentation on company pages!