The Automatic Newsletter module allows you to communicate information about your own events and events hosted by your partner companies.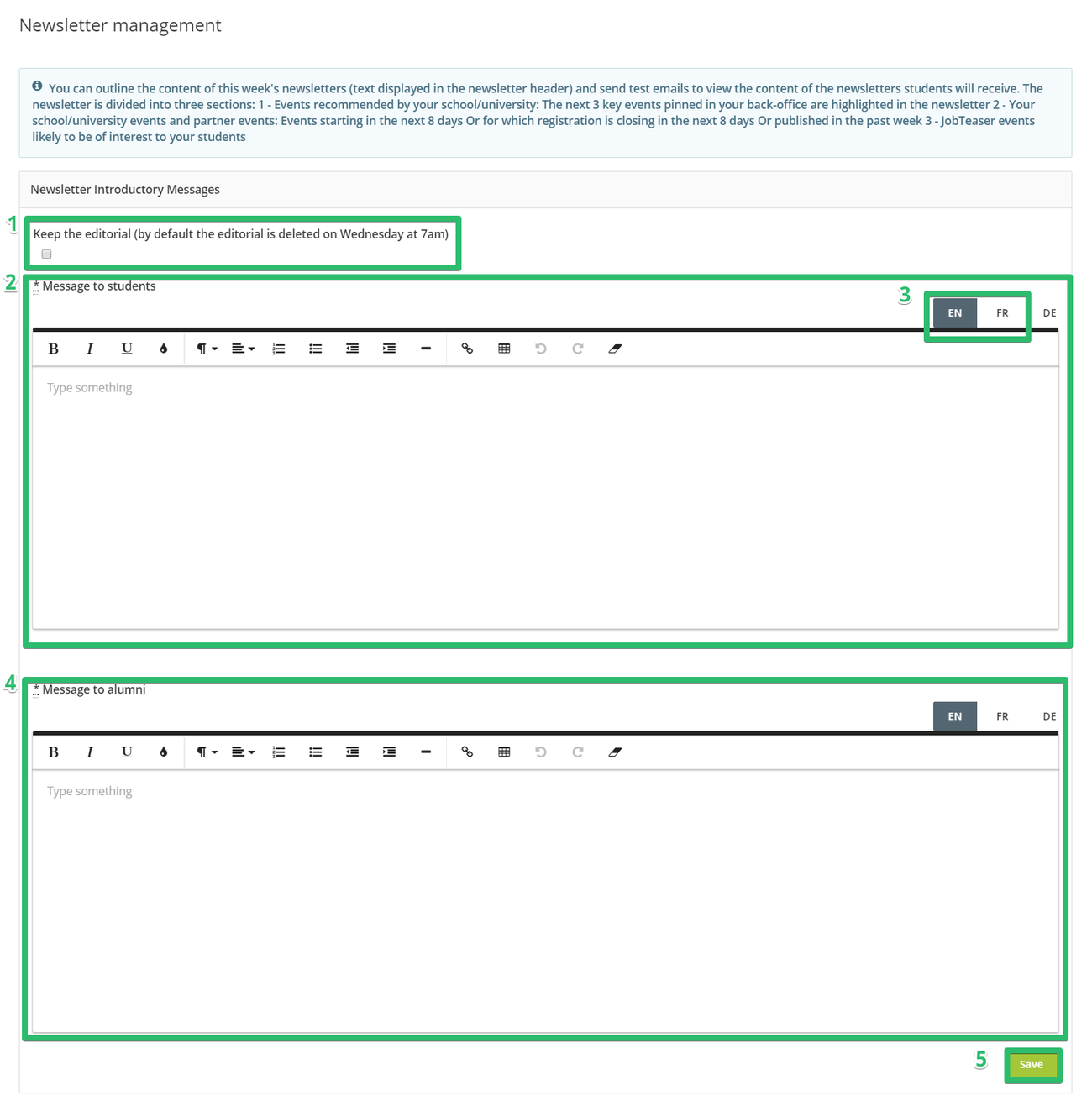 (1) Keeping the editorial: this feature allows you to save your editorial for an indefinite period. Leaving it unticked means that the editorial you entered will be automatically deleted on the following Wednesday.
(2) Adding an editorial: you can customise the newsletter by adding an editorial to introduce the automatic email you want to send. This allows you to focus on the major event(s) of the coming week, important news, information to remember, etc.
(3) Language choice of the editorial: you can personalise the editorial in the language of your choice. The editorial received by students corresponds to the main language of their personal space.
(4) Setting up an alumni editorial: if your alumni have access to your Career Centre, you can create an editorial for them, that is different to the one for your students.
(5) Saving the editorial: once you created your editorial, you can save it to include it in the next automatic newsletter sent to students.

(6) Configuration of the test newsletter: you can check the layout of the editorial and the content of the newsletter according to your profile, your languages and your search criteria by entering your email to send yourself a test newsletter.
(7) Save and send a test newsletter: this button allows you to view the test newsletter corresponding to the pre-filled fields in step (6).