Please note: this feature is only available if you have a super administrator profile on the Career Center.
You can find the option to manage administrators in your Career Center's Settings.
In the Settings module, click on the "Administrator Management" button.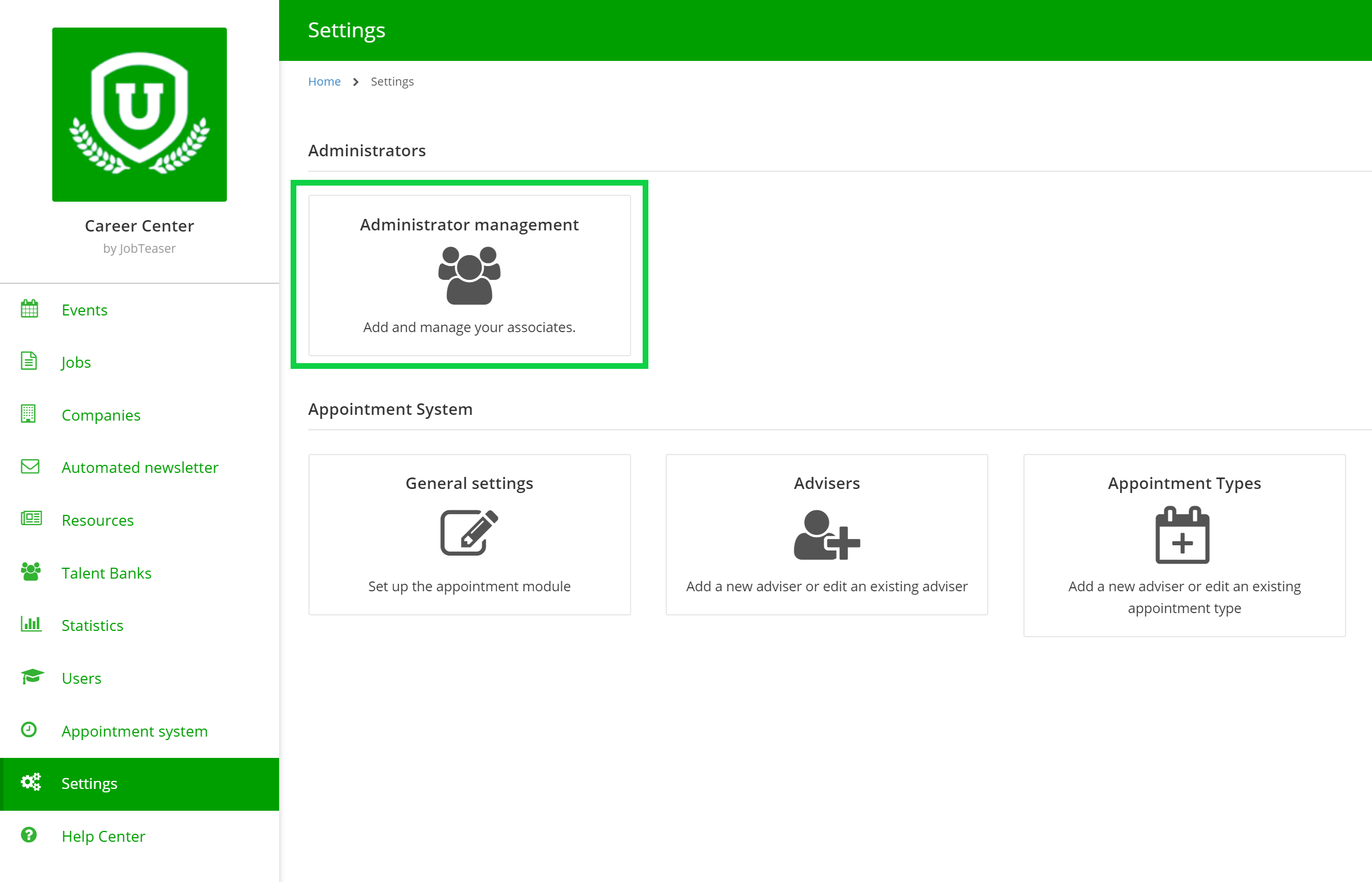 You can then view the list of all people with school administrator access.
(1) Add an administrator:
Create a new administrator access for one of your colleagues. A password configuration email will be sent automatically to them.
(2) Edit an administrator: Modify existing administrator access (including the administrator role).
(3) Delete an administrator: Delete administrator access (especially in the case of an employee leaving the institution). Warning: This deletion is effective from the moment you click on "Delete".
To add an administrator, click on "Add" at the top right of the page.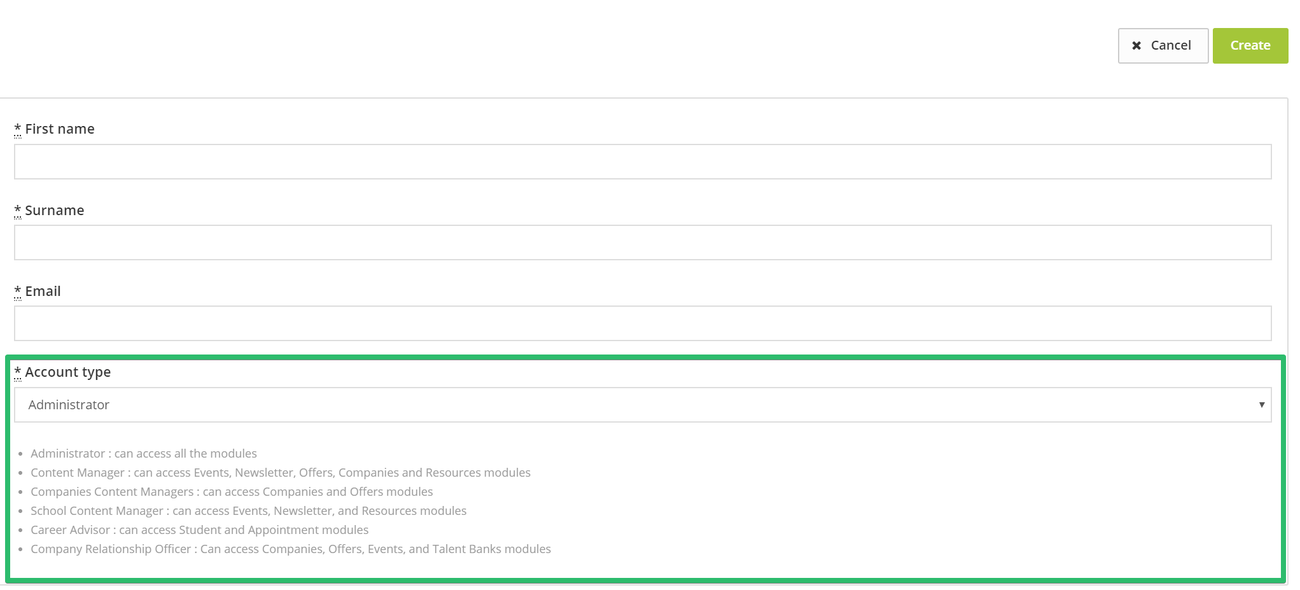 Fill in your colleague's information (first name, last name, email address). You can then select the type of administrator account. The different account types are explained below.
If administrators login via their SSO connection, please tick the box below so no email will be sent to them.
To manage the different user types in your Career Center, we have created different roles to address your needs better. You can now involve internal members of staff like professors or student associations in the Career Centre by giving them restricted access. The more you involve other members of the Career Centre, the more private content and traffic you will have.
Super Administrator: Usually 1 or 2 users per university. As a Super Administrator, you can control who can manage your Career Center, by giving them any of the 6 roles outlined below:
Administrators can manage all the information in the Career Centre but cannot manage other administrators.
Career Advisors can manage appointments and browse the profiles of students in the user module.
Company Relationship Officer can manage company profiles, job vacancies, events, the newsletter and the talent banks.
Content Managers can manage company profiles, job offers, event, the newsletter and the knowledge base.
School Content Managers can manage events, the newsletter and the knowledge center.
Company Content Managers can manage company profiles and job offers.
⬇ Download an information sheet about what areas they can access here ⬇