Below you will find all the information you need to understand how the orientation tools have been implemented in your Career Centers and how to communicate about these two psychometric tools.
Our Marco & Freya guidance tools
If you are still wondering what our Marco & Freya guidance tools are, I invite you to consult the documentation at your disposal to fully understand these tools:
If you want to better understand the science behind these two tools and how to use these tools with your students, in individual meetings and workshops, I invite you to consult our digital training page:
Where will students find the guidance tools?

Until now, our guidance tools were not directly available through Career Centers. From now on, Marco & Freya will be posted this way:
On the Career Center:
Displaying a banner on the Dashboard (student homepage) :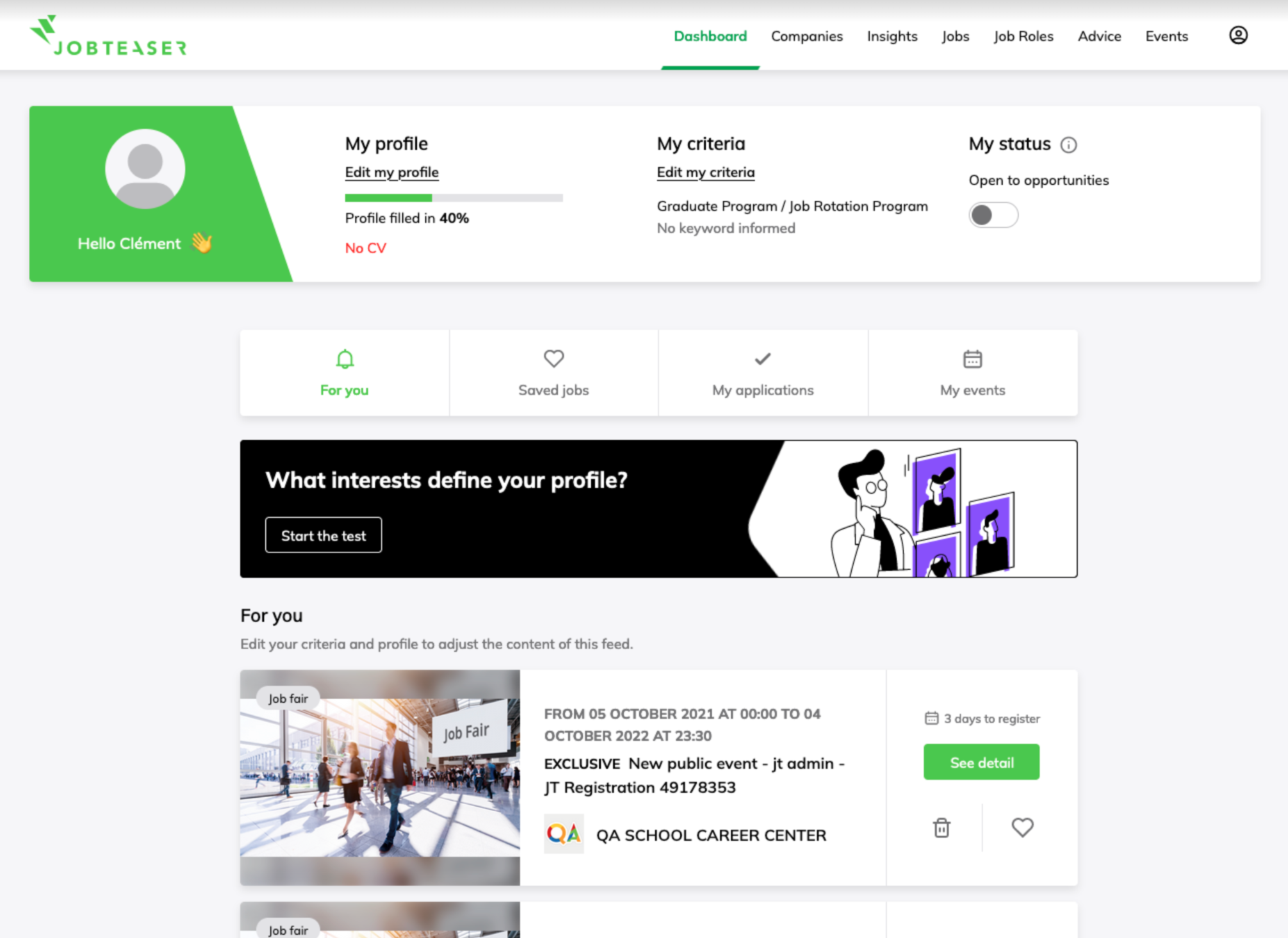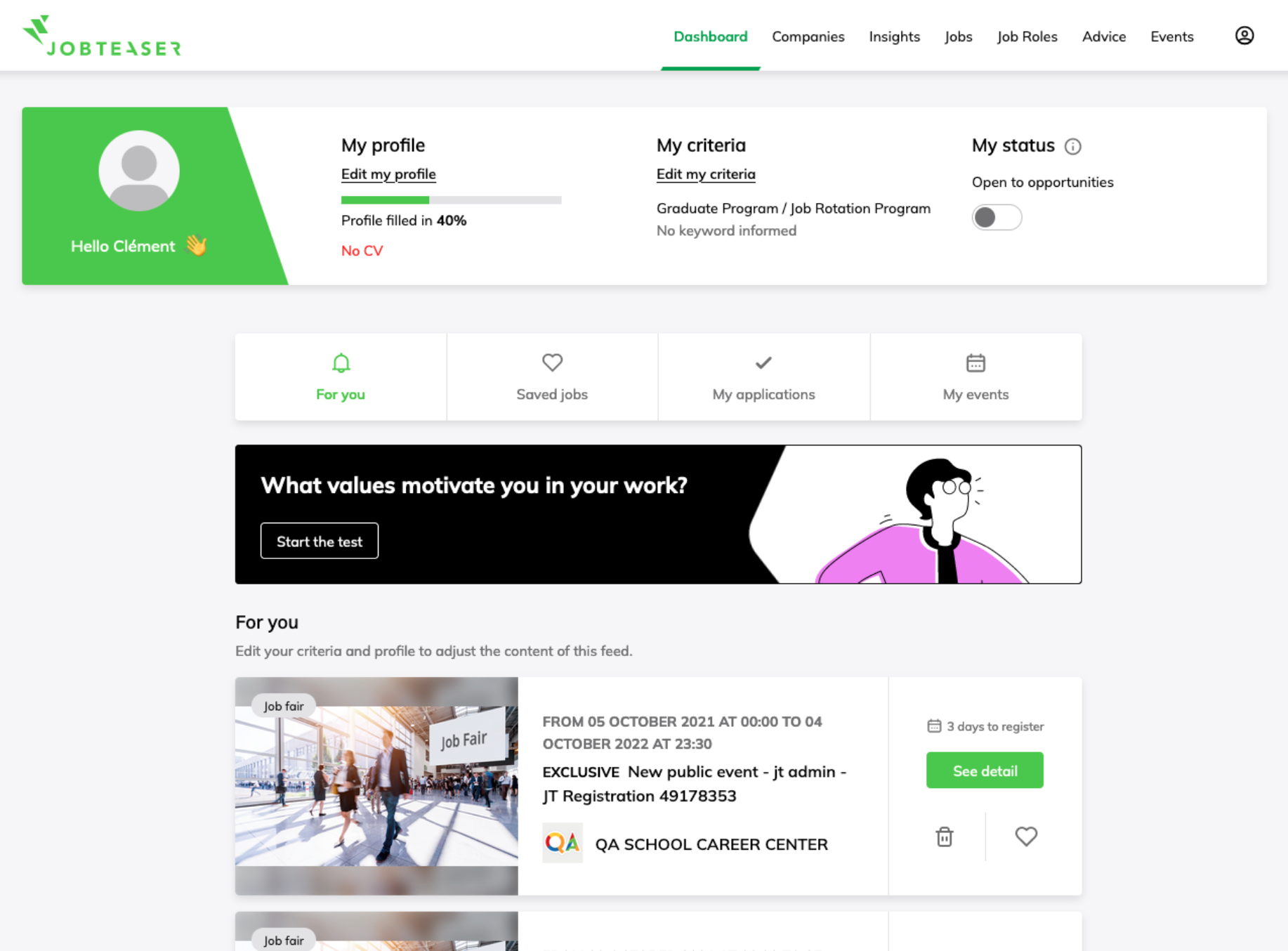 Nb: The Marco banner is displayed by default. The Freya banner will appear once the Marco questionnaire is completed.
Display of the tools as cards on the student's profile:

In the student's personal space, clicking on "modify my profile" allows the student to access all their personal information. At this level, a carousel of guidance tools has been added: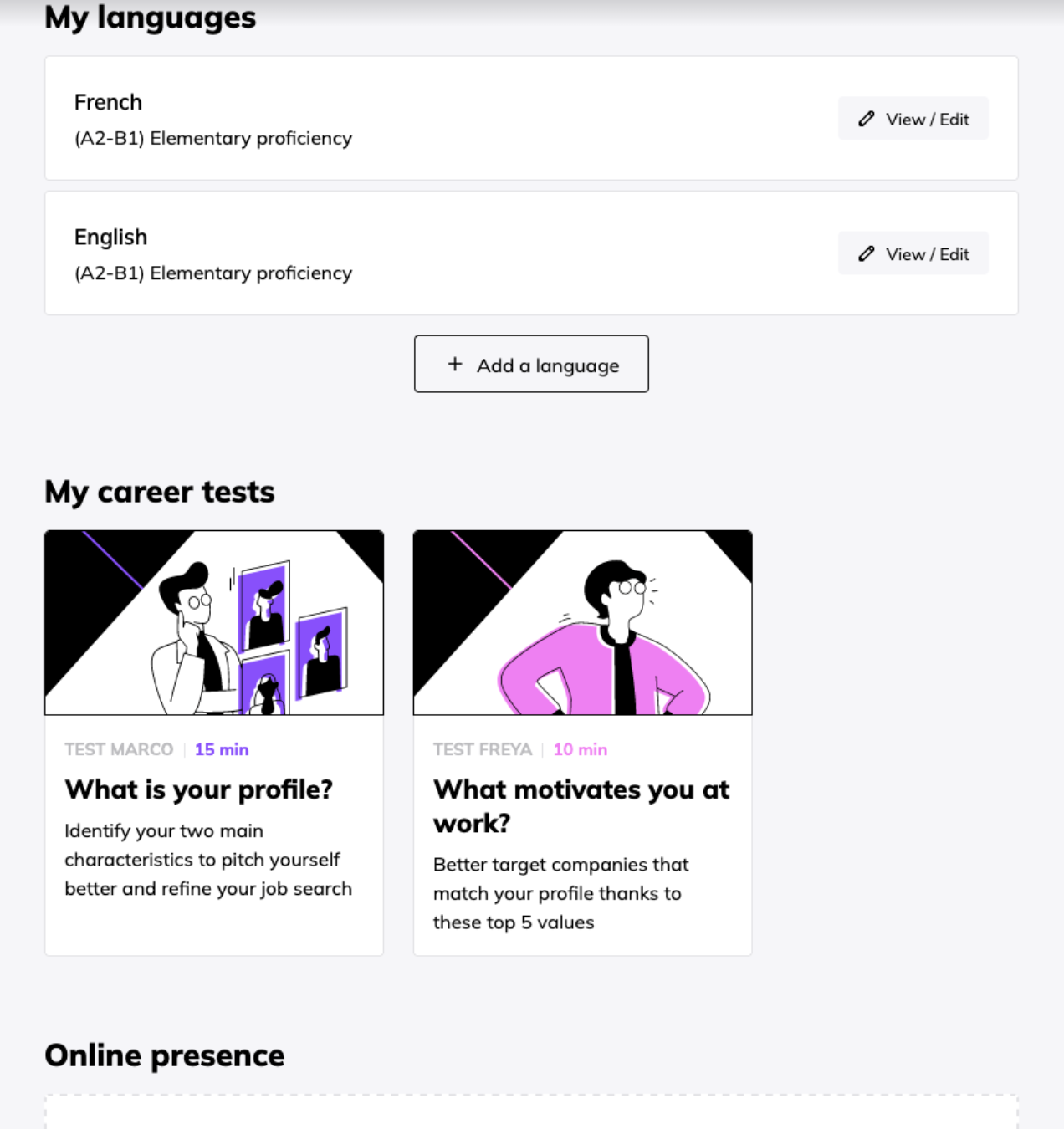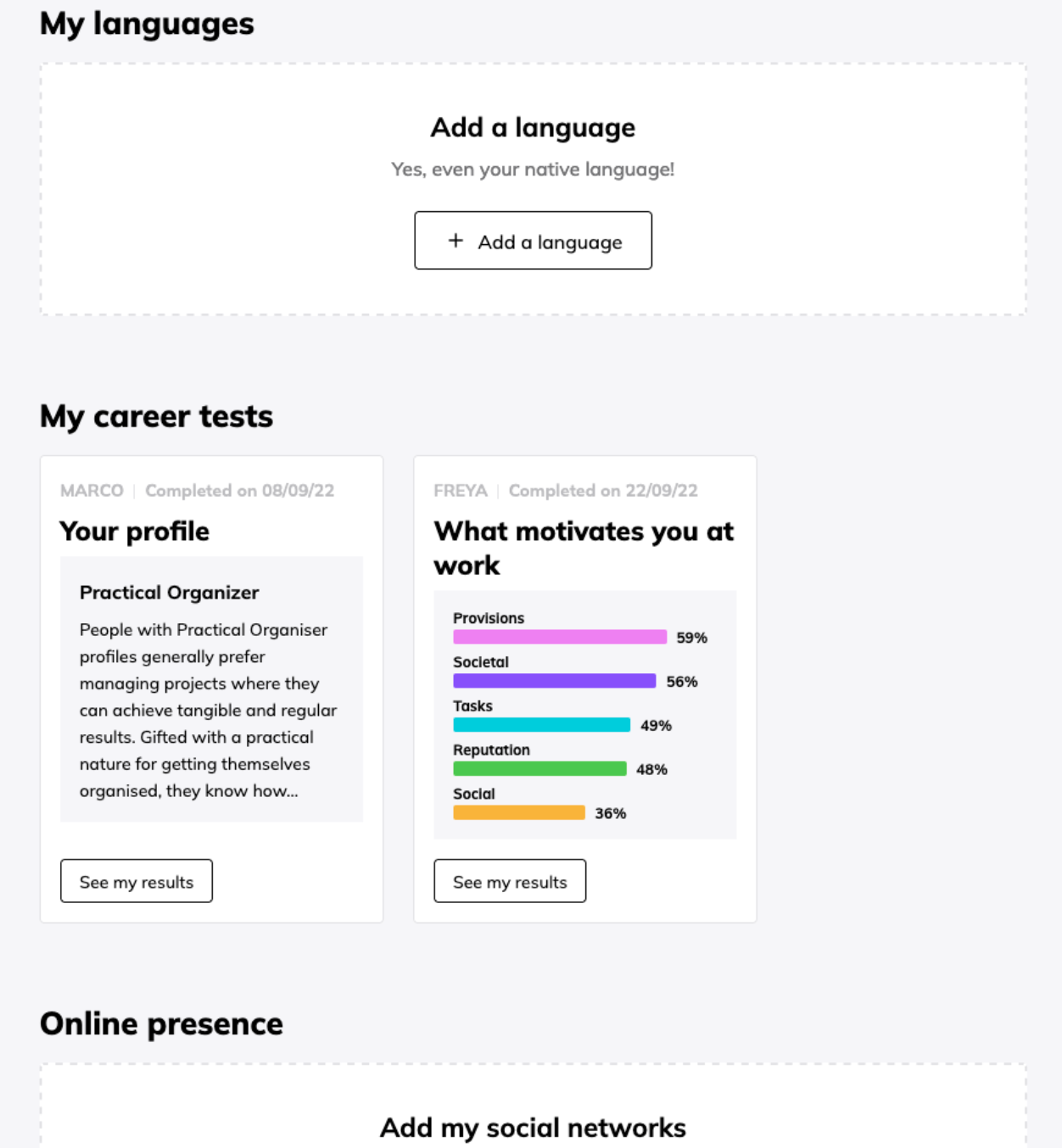 Via the mobile app:
On the mobile application, same principle as on a browser.
A banner has been added on the student's feed: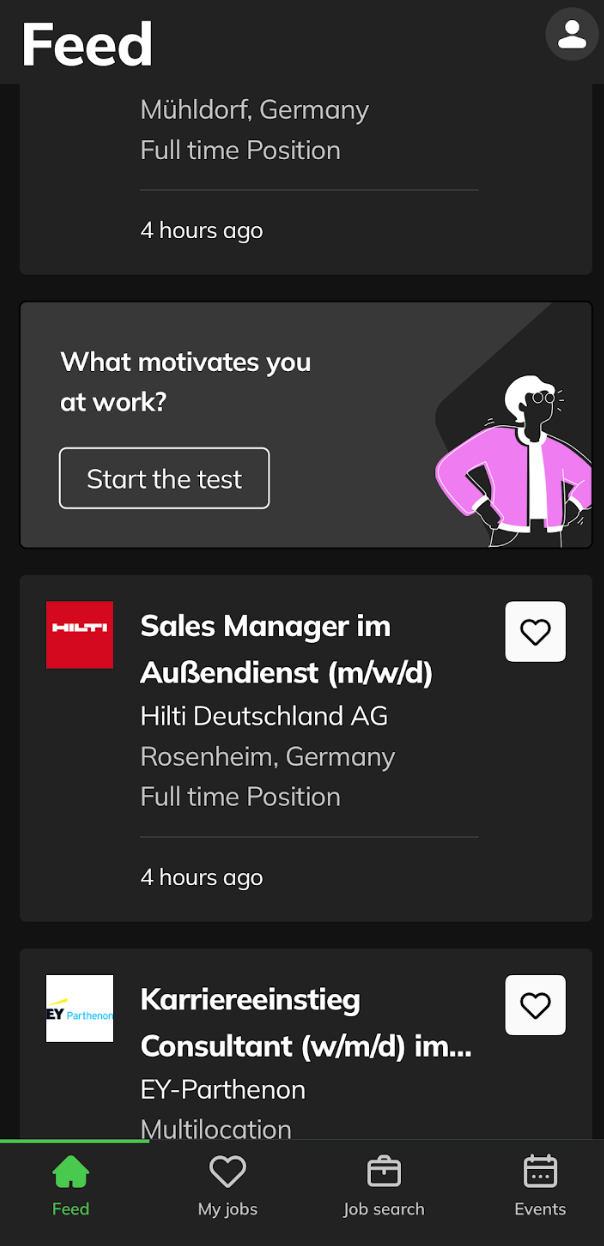 The carrousel of tool cards on the profile: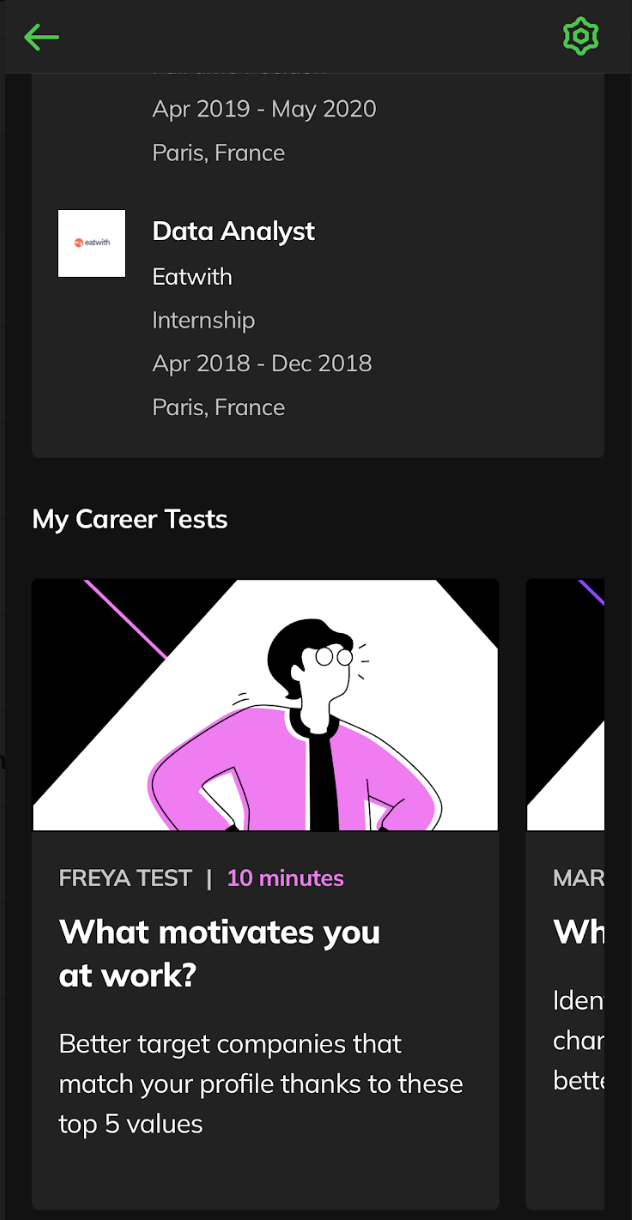 How to communicate the presence of these guidance tools to your students?
We have created a communication pack to use to communicate about Marco and Freya to your students!
If you have any questions about Marco & Freya guidance tools or how to promote them to your students, please do not hesitate to contact your JobTeaser contact.