In order to help you get to grips with our orientation tools, and more specifically our psychometric questionnaires, we have created a digital training page available to you at all times!
All the content you will find on this page is designed to give you the keys to understanding and using our tools with your students. You will find :
Videos explaining the scientific models used to create Marco & Freya;
Videos explaining how to use Marco & Freya in one-to-one meetings and workshops;
Downloadable materials to complete your training...
Testimonials from partner schools and universities on their use of our tools!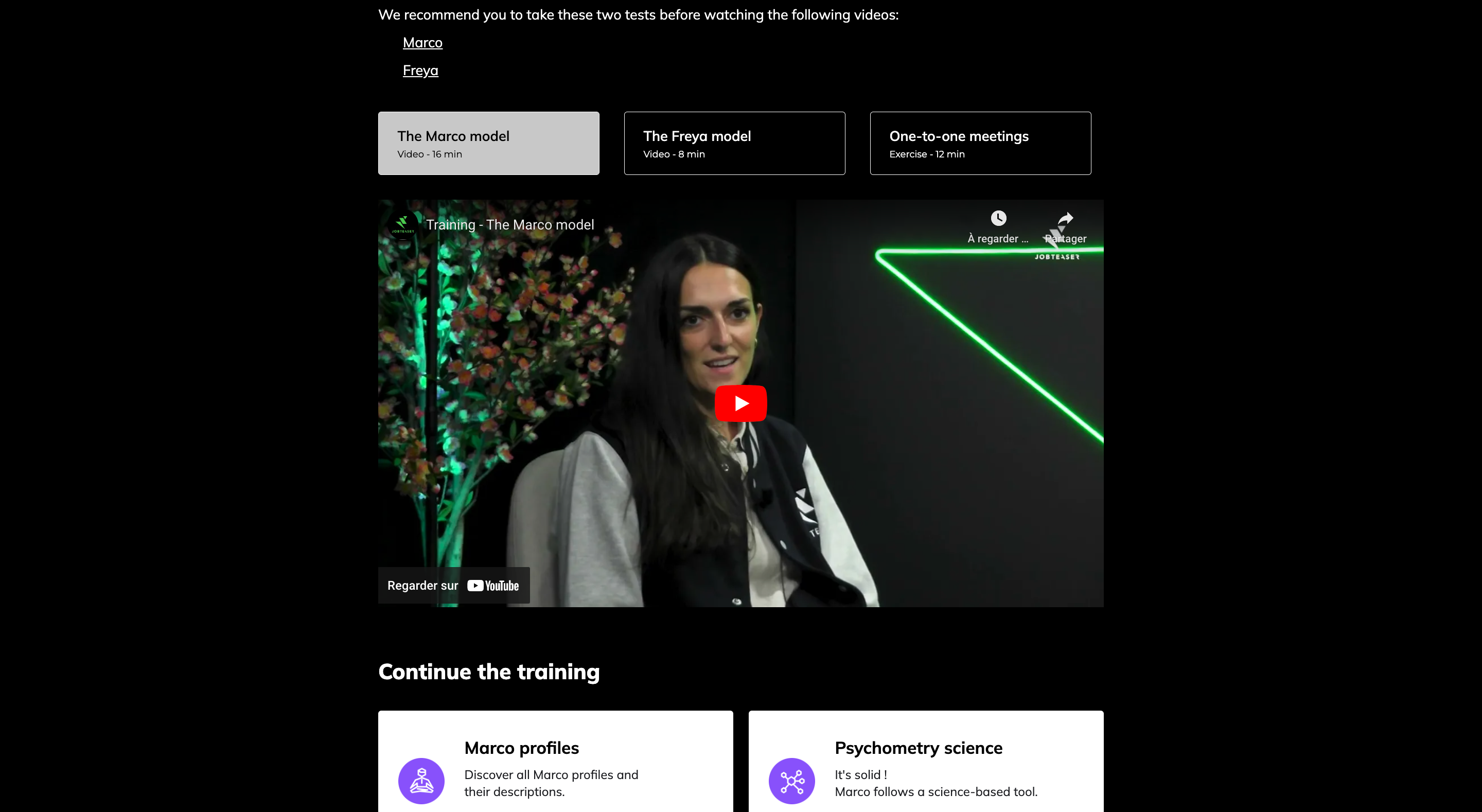 They are only waiting for you!