On the homepage of the Resource module, click on the "Manage the homepage" button on the top right . This page allows you to do two things:
You can fill in a personalised message that your students will be able to see

You can also sort the themes by dragging them in the order that suits you, then save the changes

To organise the list of articles within each theme, go to the Resource module homepage and click on "Details" on the right of the desired theme. The "Organize the articles" button allows you to drag articles in the order of your choice following the same model as the themes.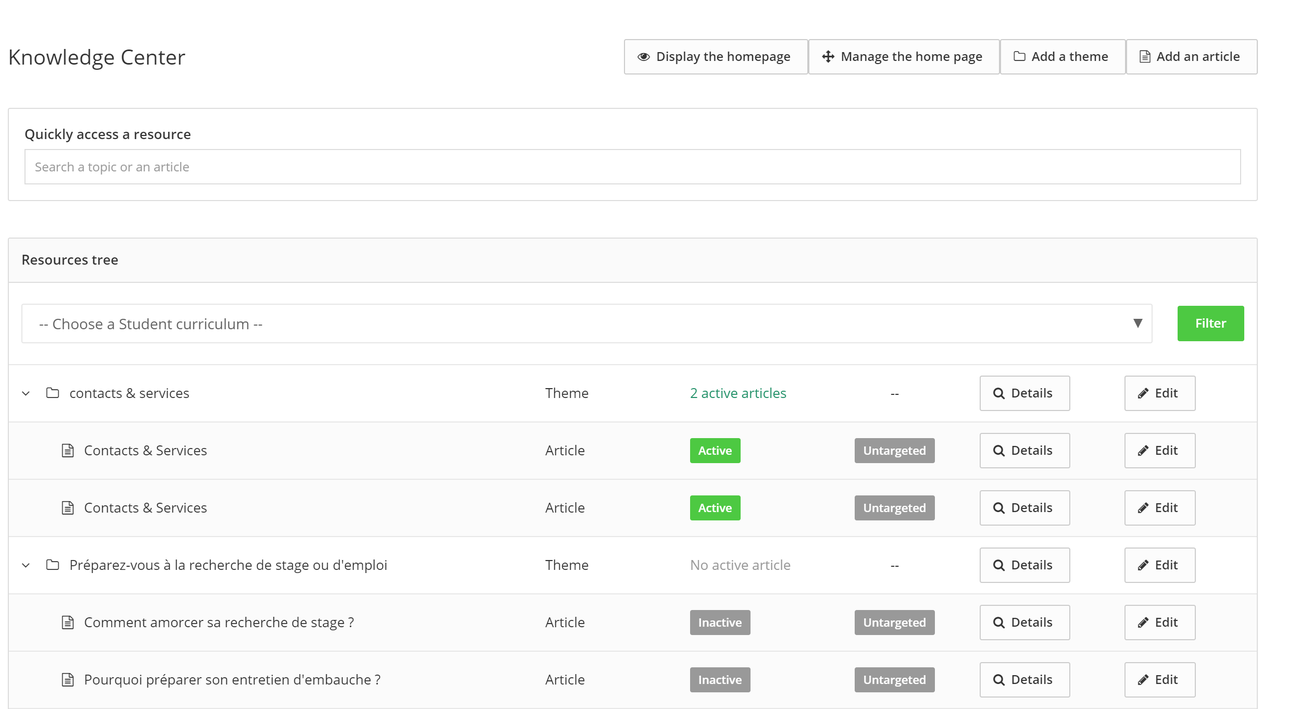 To have an overview of your Knowledge Center module via the homepage, look at the active articles (visible to students), the inactive ones (not visible to students) and those that are targeted / untargeted to a specific courses.
You can also archive or hide an entire theme.
You just need to disable every article inside, by clicking on Details to the right of the article name.
Don't forget to repeat the operation for any other available languages.