The appointment types can be modified, but some options remain greyed out.
Indeed, it is impossible to modify the duration, the break time, and the time before and between two appointments.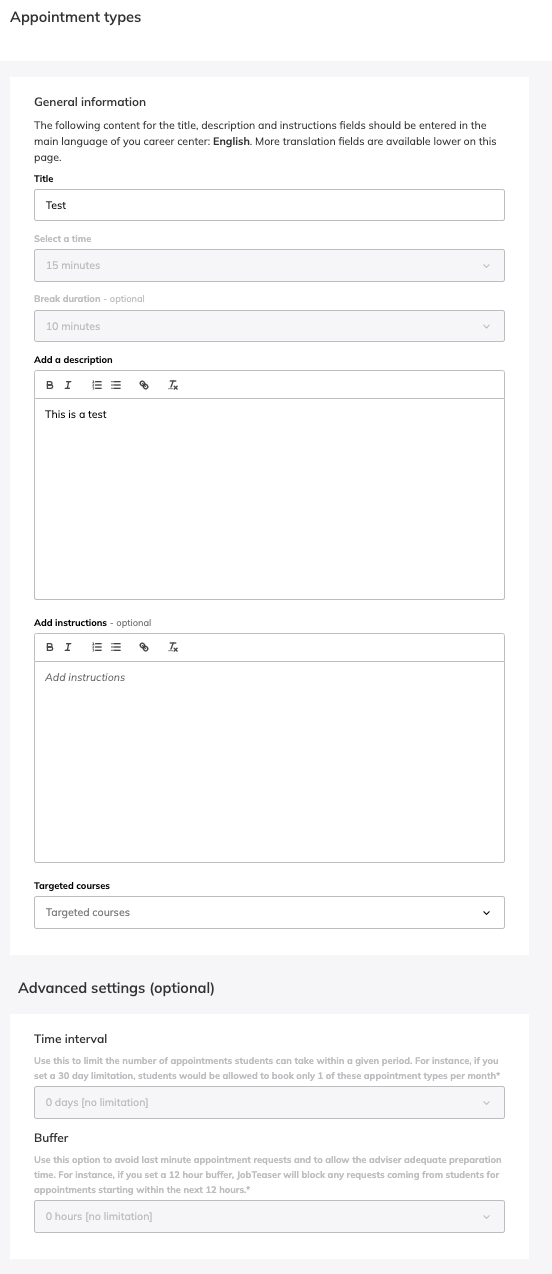 This is to avoid impacting other appointments in the calendar.
If you wish to change these settings, you will need to duplicate the event:

This will allow you to change the parameters: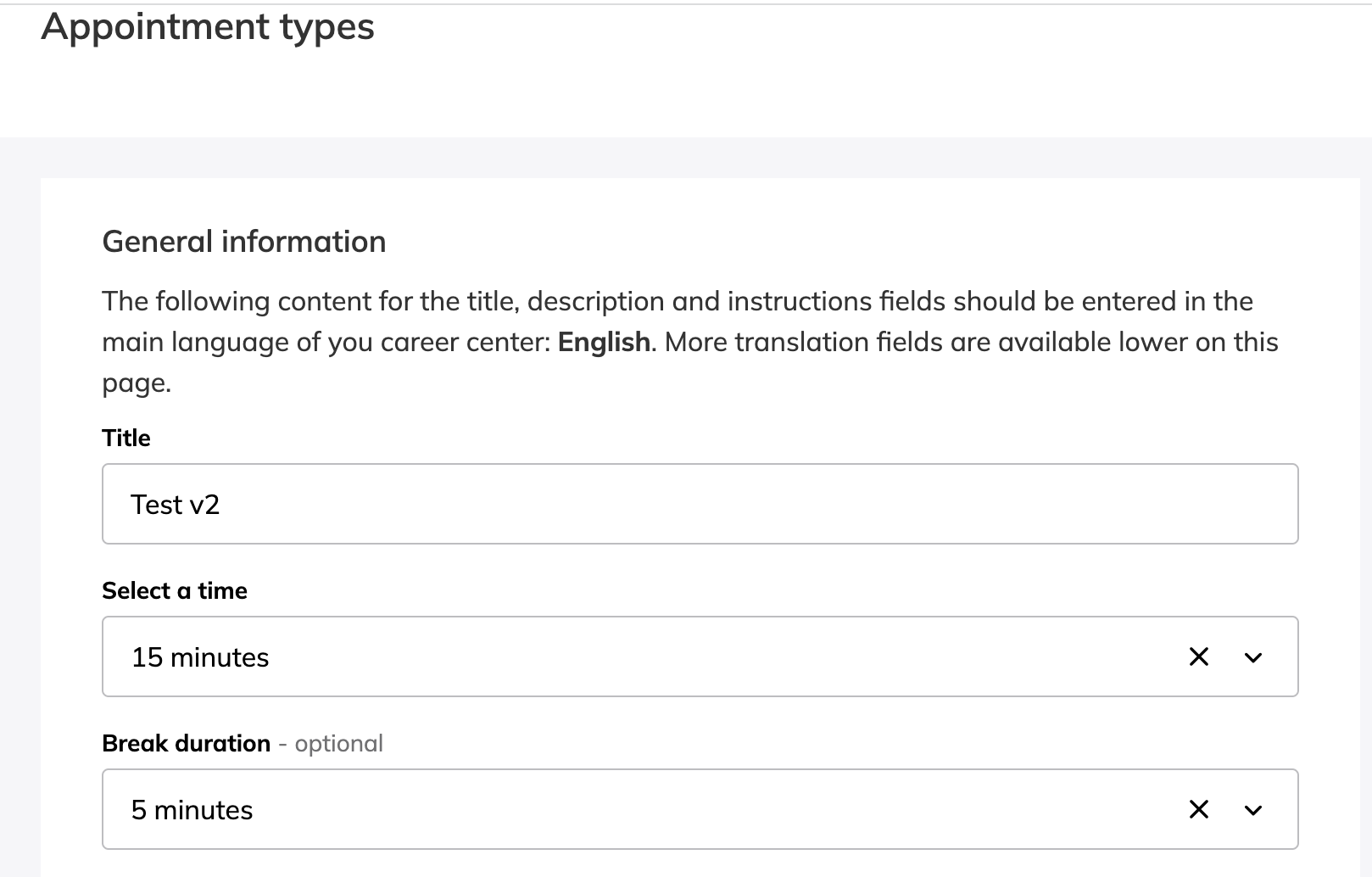 You can then create the duplicate and delete the old one.
Finally, you will need to add the new type of appointment to your availability: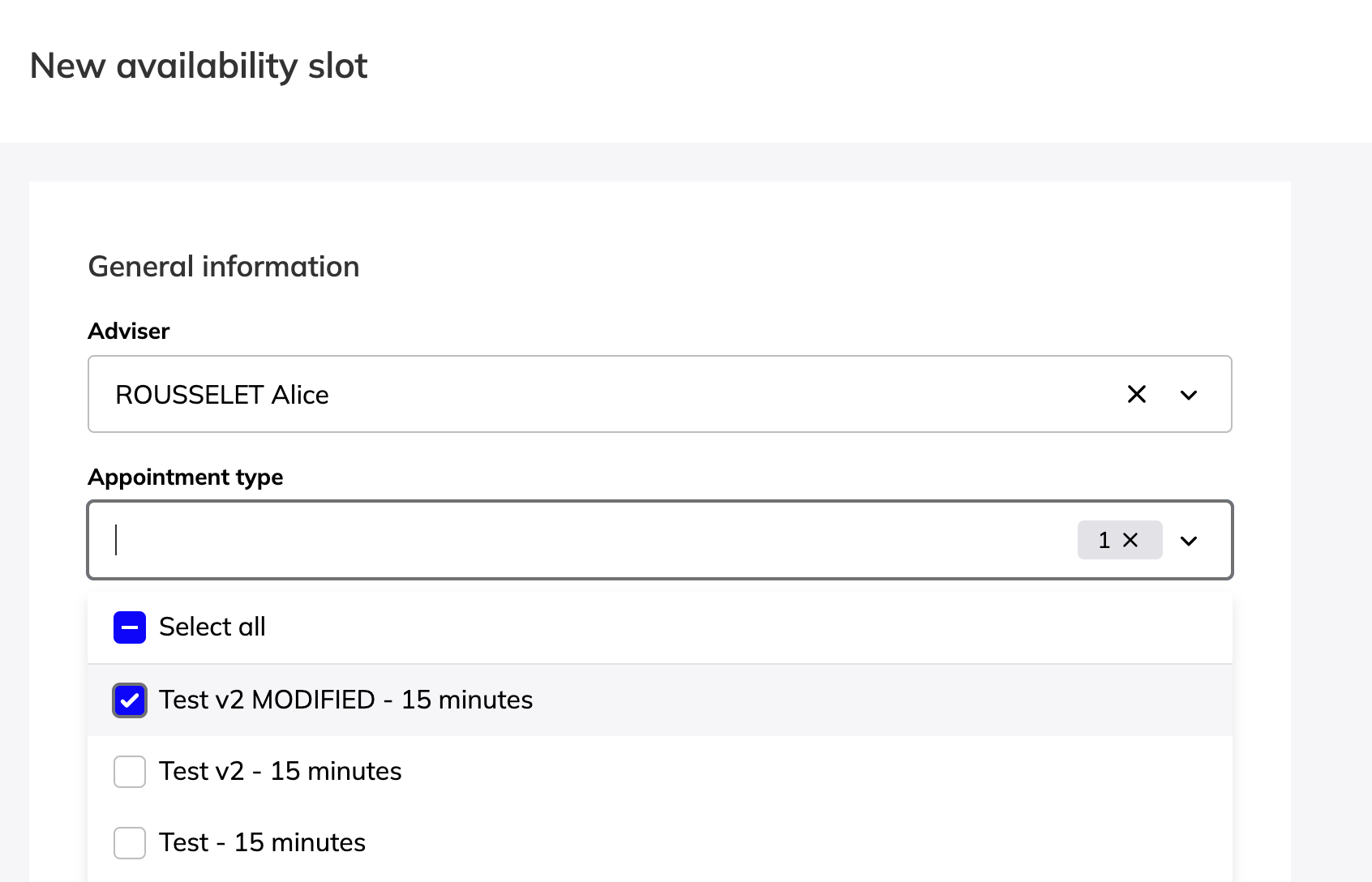 Please note:
Deleting the old appointment type will have no effect on the appointments already made.
Duplicating an appointment type will change the display order in the Back Office and the Front Office: the display order is done according to the last created appointment type.