Want to highlight important information for your students? You have the possibility to add useful links, visible on your students' homepage!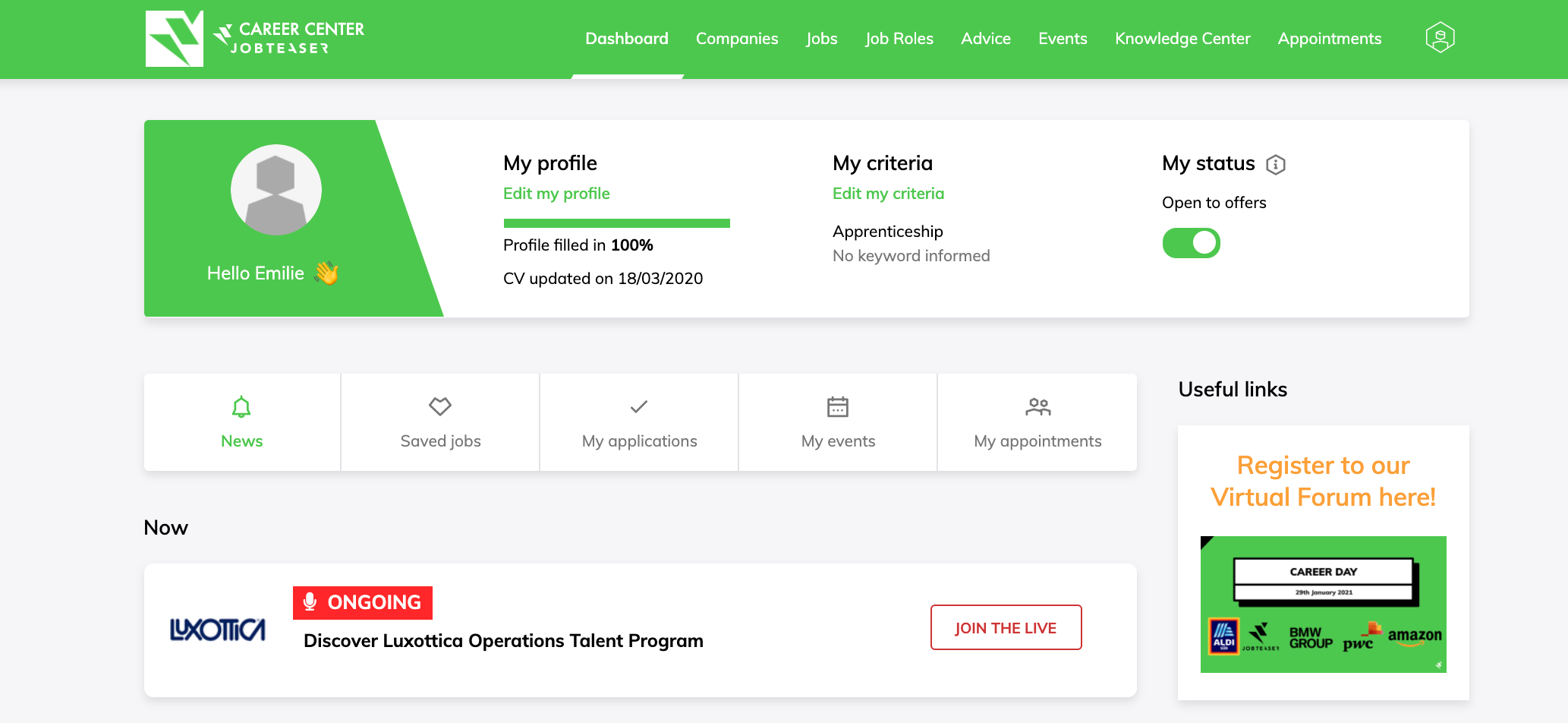 Take advantage of your 'Useful links' section to (by default, this section is empty and therefore invisible to students) :
highlight important information for your students (links to your internship agreement template, etc.)
promote the use of a specific module in your Career Center (e.g. Resources, Appointments, Community)
communicate about an event (online forum, conference, etc.)
highlight groups of offers from your university (exclusive offers, partner offers, internship offers, etc.)
Your students will see a banner/text on their homepage, redirecting to the page you specified, in one click!
To set up your useful links, simply send an email to your JobTeaser contact, specifying:
the image/text you want to add
the link to which you want to redirect the image/text
If your banner/text is intended to be ephemeral, remember to specify to your contact the date it will be online and deactivated.