When creating an event, you have the option to add two personalised messages in the event configuration. This article will show you exactly when and where these messages are displayed.

Message during registration
This message is displayed when filling out the registration form.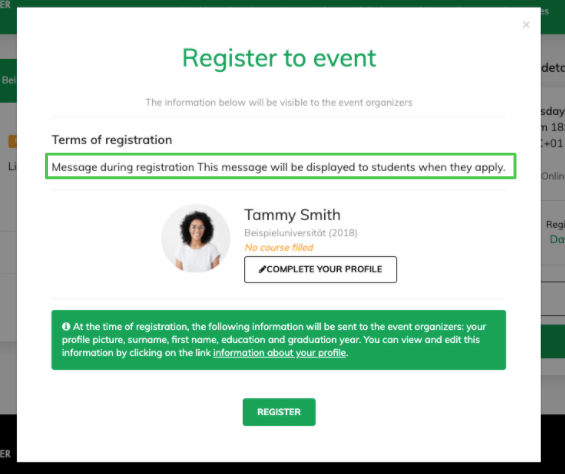 Additional message displayed on registration confirmation and in reminder emails
This message is shown in the pop-up after completing the registration:

As well as in the confirmation and reminder e-mails:

The process is exactly the same for students with manual and automatic validation (so be careful about posting the event link in the second field if manual validation is activated, because students will be able to see it in the pop up).
However, the message does not appear in the registration confirmation e-mail. It only appears in the email after acceptance.