Use the new version of the Job Offers RSS feed to be able to display a filtered list of offers on your website or app. You'll simply have to generate a unique URL to extract the raw information and import it into the desired hosting tool. Follow the guidelines below.
Here's how to get started:
1) Log in to your Career Center admin account.
2) Switch on the alumni/view feature in your admin dashboard.
3) Click on 'Jobs' to access the job search page.
4) Use the filters to select the jobs you want to include in the RSS feed.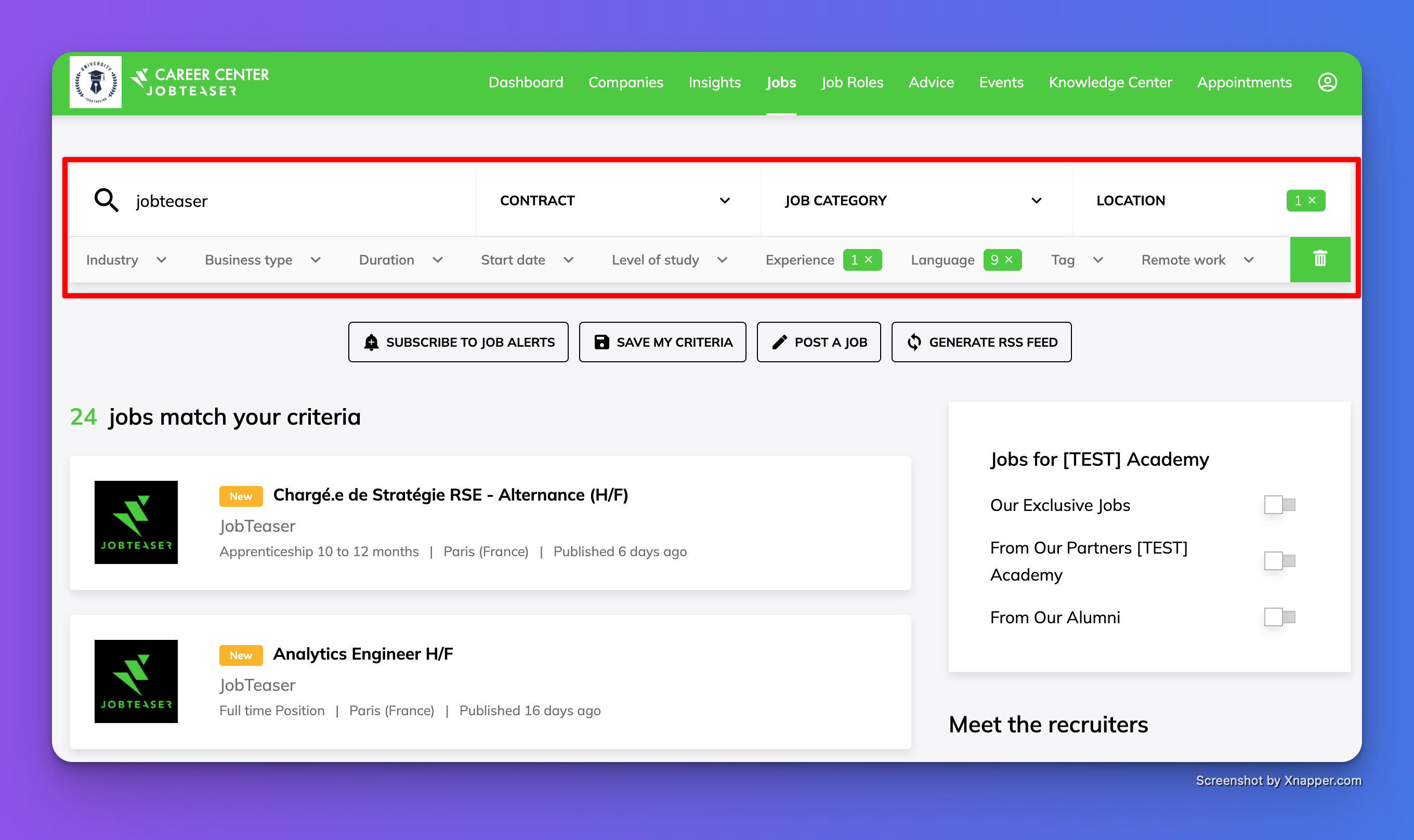 ☝️ Please note that we cannot include jobs targeted to specific courses at this time.
5) Click on 'Generate RSS Feed' to create the feed.

6) Select up to 100 offers to be included in the feed.
7) Copy the URL generated and paste it into the website or app hosting the feed.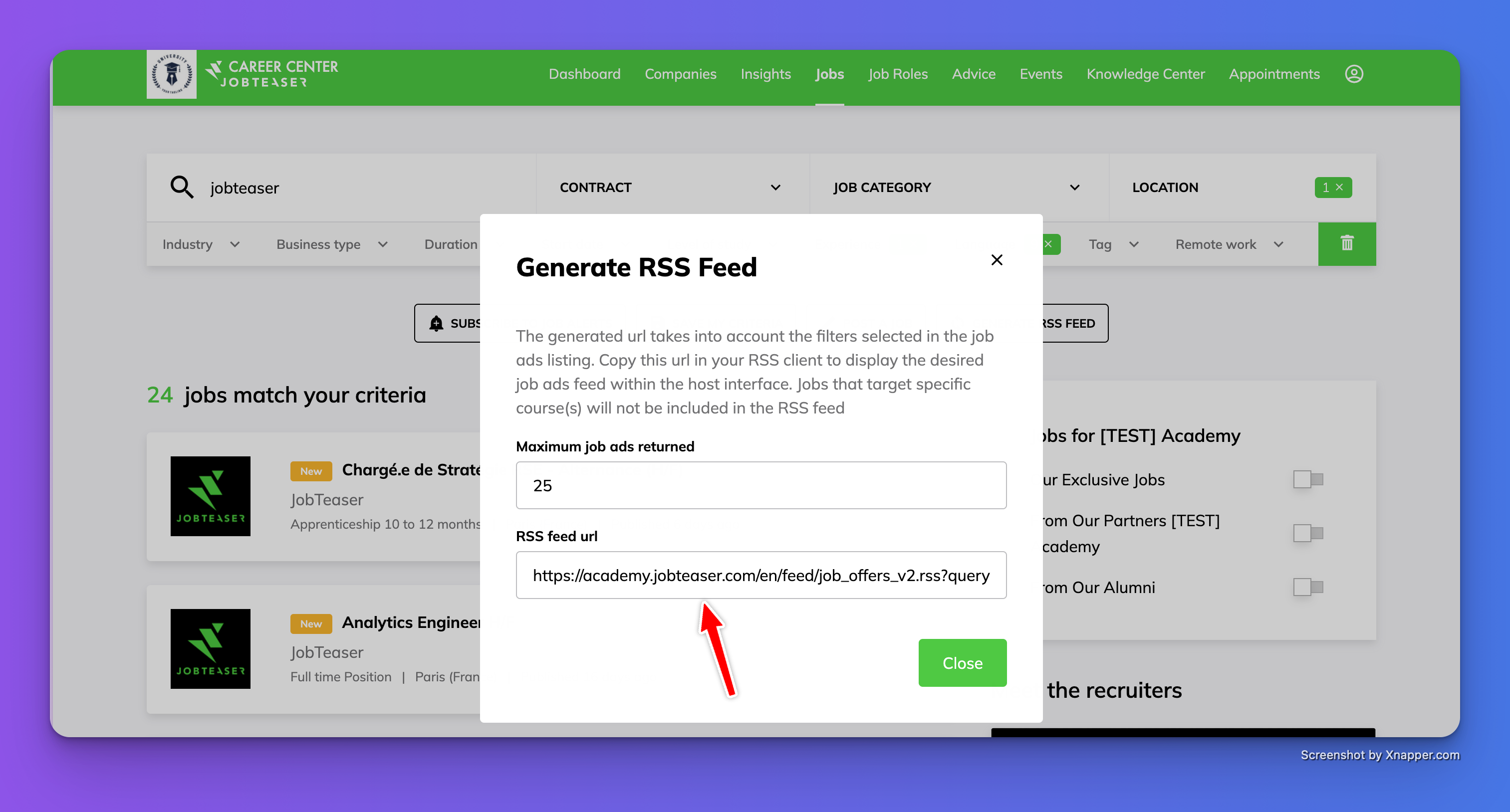 To access this new version of the RSS feed feature, please reach out to our Customer Success Team at support.careercenter@jobteaser.com. They will be happy to support you with any additional questions.