You are able to extract the content of your Career Center publicly with an RSS Feed. This way, you can display it on your university website or in an app. These feeds can be generated for job ads and events.
We will provide you with a simple URL containing the raw information of the job offers or events.
Example: https://yourdomain.jobteaser.com/en/feed/job_offers.rss
This way you can decide yourself, where and in which format you would like to publish this content.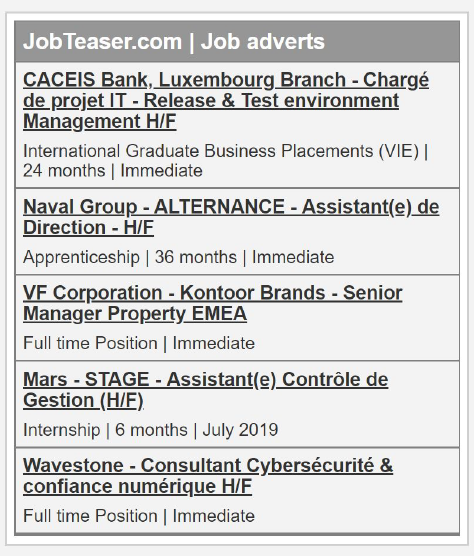 You can modify the parameters of job ads displayed and that way filter:
For certain contract types (e.g. only full-time

and internship positions)

For certain job functions

For a specific place (e.g. United Kingdom,

Paris, etc.)

For a certain language (e.g. only job ads in

Spanish)

Reduce the number of job ads displayed

below 25 (e.g. only 15)

Only private job ads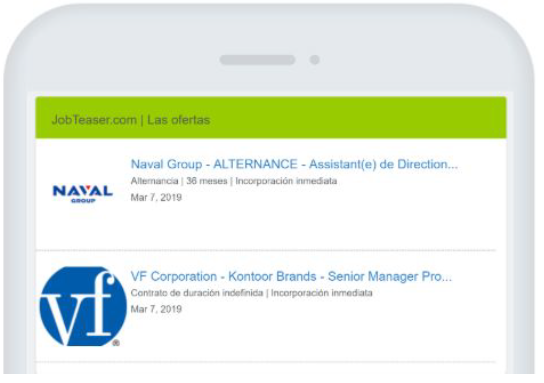 In the event feed, you can filter for only private or both private and JobTeaser events.
With this tool (RSS online viewer) you are able to get an idea what the feed might look like (company logos are normally also displayed). Most likely, your IT department knows how to display RSS Feeds - here is a video explaining how to integrate a feed URL on your website.
For further questions, the Customer Success Team is happy to help. Just email us to support.careercenter@jobteaser.com!